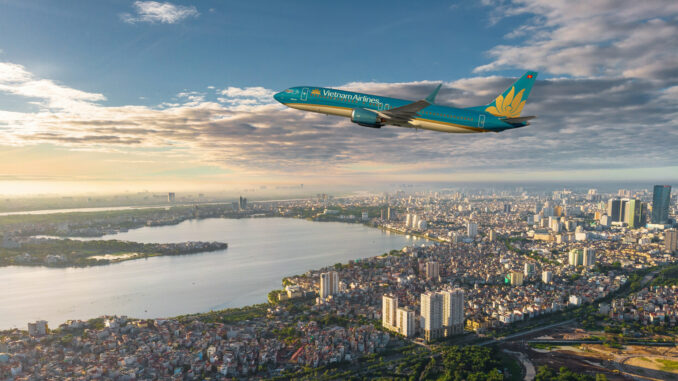 Asian carrier Vietnam Airlines has signed a deal with Boeing to purchase 50 Boeing 737 Max jets as it seeks to grow its fleet.
The carrier has selected the versatile 737 Max 8 variant which offers a significant increase in fuel effeciency compared to the older -800 models.
The order forms part of Vietnam Airlines 2025-2035 fleet strategy which underpins the rcovery of the airline and towards a more effecient future.
Dang Ngoc Hoa, Chairman of the Board of Directors of Vietnam Airlines. "The new narrow-body fleet will allow us to foster our overall development and extend our high-quality service on Vietnam Airlines' domestic and Asian routes, as well as modernize our fuel-efficient fleet."
The Boeing 737 Max 8 has proved the most popular variant with airlines and offers seating for up to 178 passengers on domestic, short and medium haul routes thanks to its 4,082 mile range.
"Southeast Asia is one of the world's fastest growing aviation markets, and the 737 MAX is the perfect airplane for Vietnam Airlines to efficiently meet that regional demand," said Brad McMullen, Boeing senior vice president of Commercial Sales and Marketing. "We value our historic partnership with Vietnam Airlines, dating back to 1995 when the airline first leased 767s."