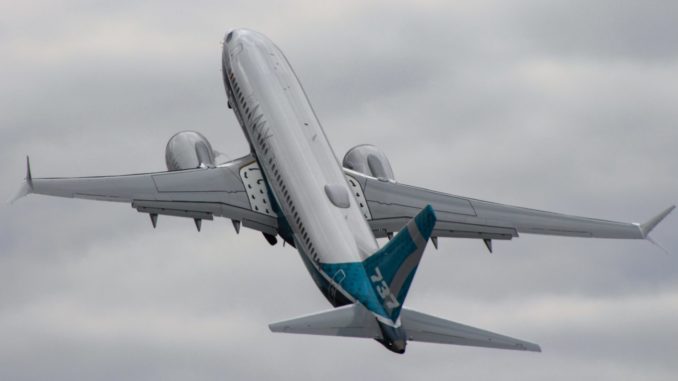 The final report into the crash of Lion Air Flight 610 in October 2018 has placed the blame on the manufacturer, Boeing as well as the Pilots and airline.
189 people were killed when the Boeing 737 Max 8 crashed into the sea on the 29th October 2018 and attention quickly turned the aircraft and Boeing's Manoeuvring Characteristics Augmentation System (MCAS) system.
The MCAS system was found to be flawed, which after a second fatal crash of the type, led to the 737 Max fleet being grounded and the report by Indonesia's National Transportation Safety Committee named it as one of the nine factors that caused the accident.
One of the problems that forced the MCAS system into action on that flight was faulty data from an Angle of Attack sensor. The investigators found that aircraft should not have been allowed to fly due to a known sensor problem but because this was not properly recorded by ground staff, the aircraft wasn't grounded.
It also emerged that the sensor in the aircraft was a replacement that had been bought from a third party in Florida and had not been properly tested before being fitted to the aircraft.
The flaws in MCAS and the faulty sensor information let to the aircraft trying to push the nose down to prevent an imaginary stall leaving the pilots fighting to overcome the MCAS system.
But the report also criticises the flight crew saying that the First Officer had failed to run through procedures which should have been memorised and it noted that he had performed poorly in training situations.
The investigators also said that the Captain also failed to properly brief the co-pilot on the situation before handing him the controls.
The report concludes that a breakdown in communications combined with the failure to maintain the aircraft (multiple pages were missing from Maintenance Logs) and the flaws in the MCAS system were as a result of Boeing's failure to consider loss of control of the aircraft when designing the MCAS system.
The report said that "A fail-safe design concept and redundant system should have been necessary for the MCAS."
Boeing 737 Max Aircraft are still grounded whilst Boeing redesigns the MCAS software. The Seattle-based airframer hopes to fly the type again in 2020 but recently, European Regulator EASA said that it would do it's own tests rather than relying on FAA approval to clear it onto European airline service.