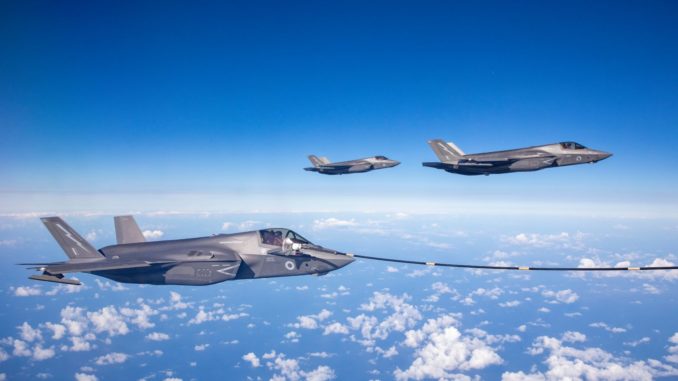 RAF F-35 Lightning jets have been flying in an international exercise alongside French and USAF crews in simulated combat off the South West French coast.
Exercise Atlantic Trident is the first major international training mission that the eight aircraft from 617 'Dambusters' Squadron have taken part in since the Carrier Strike Group, with which they are deployed, sailed from the UK on its seven-month-long operation.
Supporting the exercise was the RAF's 101 Squadron flying Voyager tankers which refuelled F-35Bs flown by the UK and by U.S. Marines, Rafale Jets from France and RAF Typhoons operating from RAF Coningsby.
Lieutenant-Colonel Mickaël, deputy director of the exercise said: "It's about increasing exchanges between the most modern fighter jets in the world, sharing our tactical and technical knowledge and improving the responsiveness of our joint operations."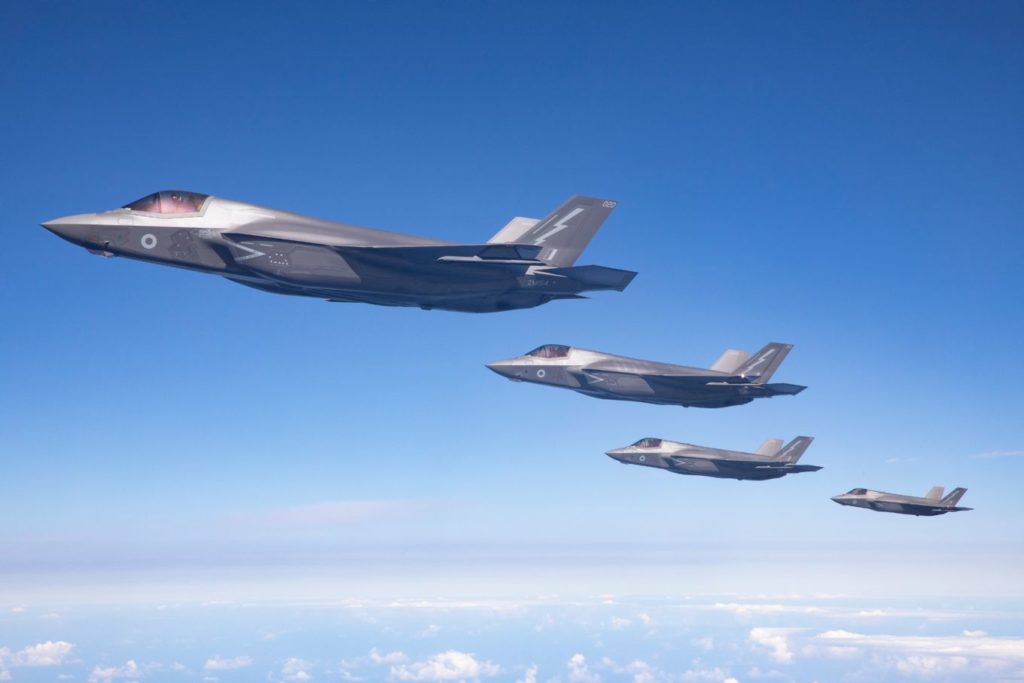 The exercise, organised by the French Air Force Command, is taking place in Europe for the first time.
The centre of the Exercise is Mont de Marsan air base in South East France but due to COVID restrictions, RAF Typhoons of XI Squadron will operate from the UK base at RAF Coningsby.
Two previous editions of the exercise, held in 2015 and 2017, were conducted from Langley Air Force Base in the United States.
According to NATO, Atlantic Trident is the result of a strategic partnership called the Trilateral Strategic Initiative established among the three participating air forces in 2010.
Wing Commander Mike Udall, 101 Squadron Commander said: "Events like Exercise Atlantic Trident where we support the F-35s off the carrier and our Allied fighters are exactly where we come into our own in order to extend their endurance and enable them to project power. It has been great to be part of this and as we look ahead the Voyagers will be there to increase the reach of the Carrier Fighters as the ship moves across the world."
How the F-35B jets perform operationally as part of the Strike Group remains to be seen, as there are reportedly numerous issues and continuous problems with the expensive aircraft. These are said to include software failures, communication problems with older aircraft as well as not being able to shoot straight.
You can watch the F-35B Lightning Fighters of 617 'Dambusters' Squadron and 101 Squadron flying Voyager tankers in action on Exercise Atlantic Trident below.