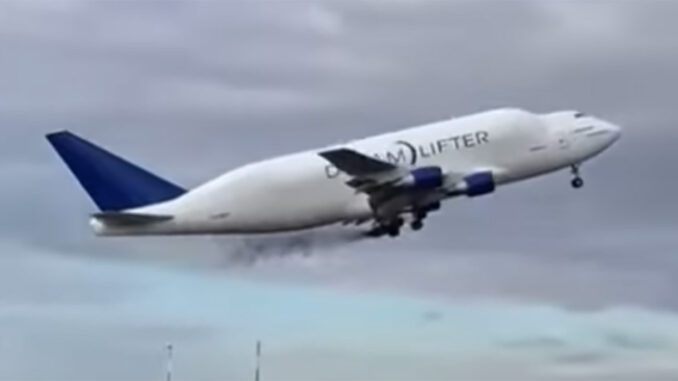 Video has emerged of one of the main wheels on the Boeing 747 Dreamlifer coming off shortly after take off from Taranto-Grottaglie Airport in Italy.
In the video, one of the wheels separates from the undercarriage and falls to the ground bouncing off the runway,
The crew were informed of the incident but opted to continue the flight to Charleston, North Carolina where the aircraft land safely.
The Boeing 747-400 Large Cargo Freighter (LCF) Dreamlifter is a wide-body cargo aircraft based on the Boeing 747-400 airliner. The aircraft was designed to transport Boeing 787 Dreamliner parts between Italy, Japan, and the U.S.