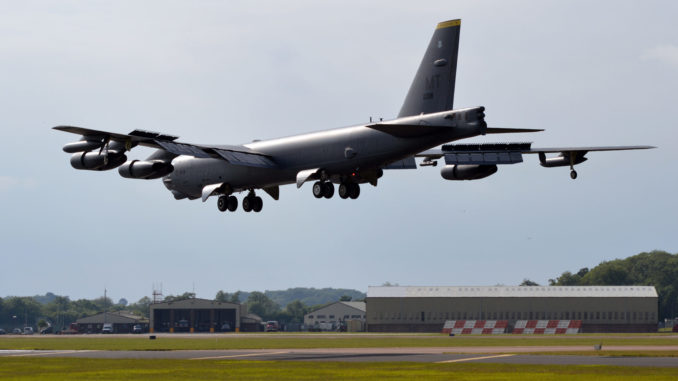 Six US Air Force B52 Bombers have arrived at RAF Fairford in Gloucestershire this morning.
The B52 is the US Air Forces (USAF) long-range strategic bomber and is regularly deployed to RAF Fairford for operations and exercises across Europe.
The bombers have been deployed from Minot Air Base in North Dakota for a long-planned training mission where the aircraft will conduct theatre and flight training across Europe and Africa.
"B-52s are back at RAF Fairford, and will be operating across the theatre in what will be a very active deployment. Our ability to quickly respond and assure allies and partners rests upon the fact that we are able to deploy our B-52s at a moment's notice," said Gen. Jeff Harrigian, U.S. Air Forces in Europe and Air Forces Africa commander. "Their presence here helps build trust with our NATO allies and partner nations and affords us new opportunities to train together through a variety of scenarios."
B52s has been in service solely with the USAF since it was introduced in 1955.
It has seen active service in Vietnam, Korea and more recently in Kosovo, Iraq and Afghanistan.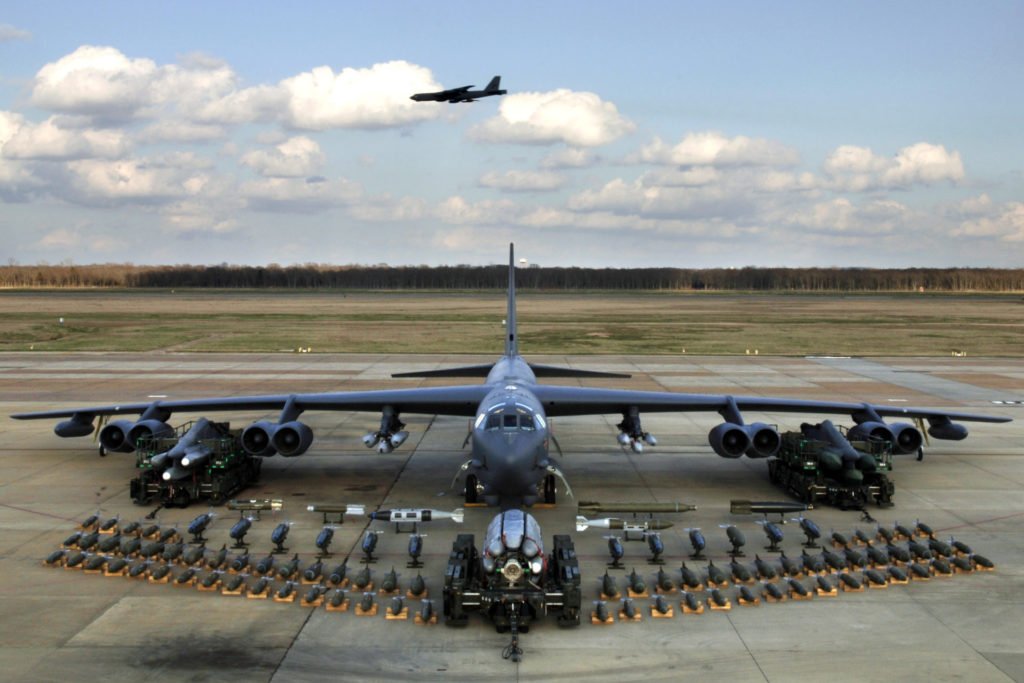 The current iteration is the B52-H has a crew of 5 which can operate with a combat range of around 4,000 miles. This can be extended by air to air refuelling.
It can carry up to 31.5 tonnes of bombs and missiles and as a result is often the go to aircraft when the US's wants a "show of force".