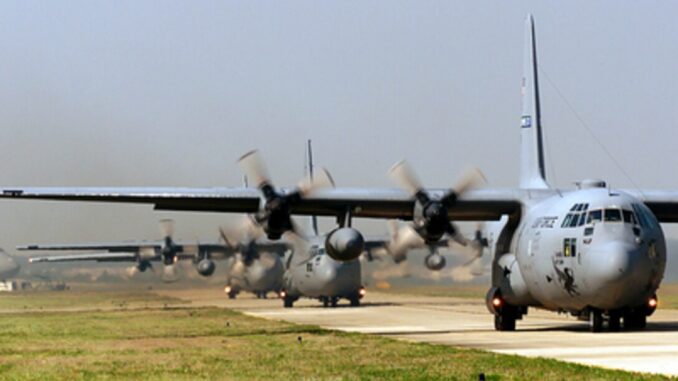 The US Air Force (USAF) has grounded almost all of its C130H Hercules transport aircraft because cracks were found on the propellor barrels of three aircraft.
Over 100 C130H, EC130H, MC130H and TC130H aircraft are affected by the defect which could cause fluid to leak from cracks.
USAF Mobility Command confirmed the groundings stating that it will primarily affect Air Force Reserve and the Air National Guard fleets.
The defect was found when a maintenance crew at the Warner Robins Air Logistics Complex in Georgia discovered a persistent leak coming from a C-130H propeller while test-running the plane's engine after it underwent maintenance.
C130J and newer C130H aircraft aren't affected by the issue.