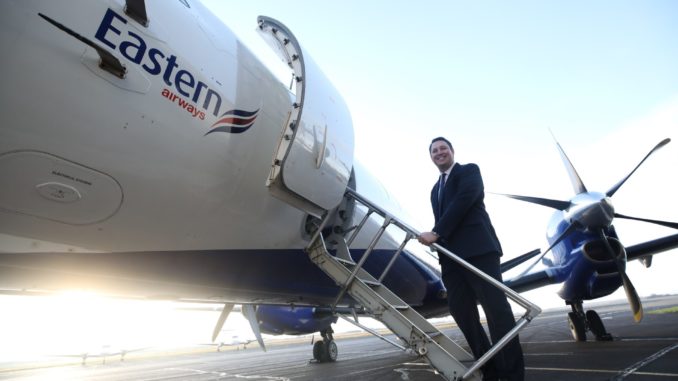 Eastern Airways (T3/EZE) is doubling flights to Aberdeen and Belfast from Teesside Airport (MME/EGNV) from 7th September.
The Aberdeen service will operate twice-daily on Mondays, Tuesdays and Wednesdays with an additional flight on Sundays.
Belfast City will become twice-daily on Mondays, Tuesdays and Thursdays with new weekend routes for leisure passengers.
Roger Hage, GM Commercial & Operations for Eastern Airways said: "Ensuring the right services and frequencies are offered as passenger confidence returns is essential so the major addition of London-Heathrow as Europe's biggest worldwide hub, while adding to the Aberdeen and Belfast services and the return of the Southampton service all being in September, helps ensure the Tees Valley and wider North-East region through its local airport and Eastern Airways is better placed than ever to ensure economic recovery and accessibility is enhanced."
The news comes just weeks after it was announced that the Eastern Airways service from Teesside to London would be switching from London City to Heathrow.
Other Eastern Airways services from Teesside include a year-round service to Newquay, Cornwall and a daily service to Southampton creating vital North/South connections.