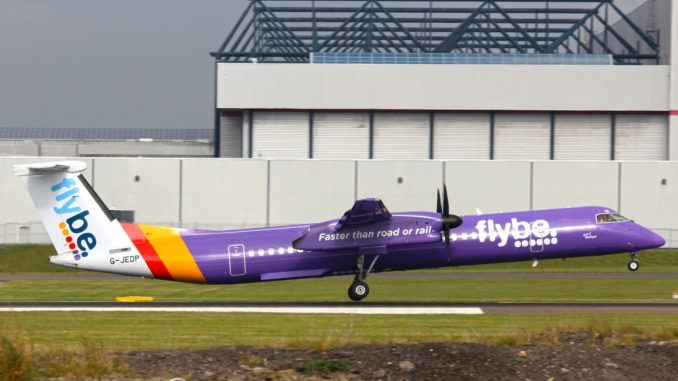 With disruption set to hit the rail network again this summer why not let the plane take the strain if you're travelling from Cardiff to London.
Work to electrify the railway will see major disruption affecting trains running via Bristol Parkway to London between August and November and buses replacing trains between Cardiff and Newport over the August bank holiday period, a time when the strain on the network is likely to be at its peak!
If you want to get to London without the stress of the train why not fly with Flybe direct from Cardiff Airport (CWL/EGFF) to London City (LCY/EGLC).
With flights from £24.99, it's not only cheaper than the train but it can be over an hour faster too. Getting you from Cardiff Airport into the heart of London in around 1 hour.
Flybe currently operates twice daily flights from Cardiff to London.
Cardiff to London: Monday – Friday
Dep CWL 0745 Arr LCY 0900
Dep LCY 0930 Arr CWL 1030
Dep CWL 1555 Arr LCY 1710
Dep LCY 1740 Arr CWL 1840
Cardiff to London: Sundays
Dep CWL 1555 Arr LCY 1710
Dep LCY 1740 Arr CWL 1840
Capital South Wales Breakfast DJ Polly James recently used the route and said "This service is easy, fuss-free and fast. It only took me 90 minutes to get from my house to London's 02 Arena for a recent event. On a normal Friday, travelling by car, the trip usually takes a whole day."
More: Cardiff to London: why have the strain of the train? Flying is quicker and cheaper!