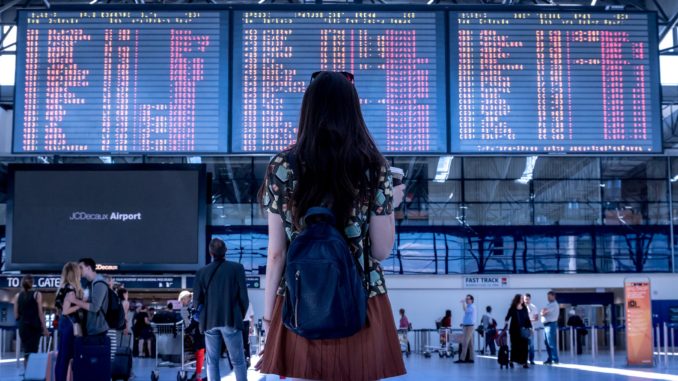 Airports across the UK are set for major disruption on Thursday and Friday as Storm Emma brings snow sweeping across the country.
Britain has been in the grip of freezing weather since Monday when a weather front, known as the 'Beast from the East' rolled in but this is expected to be nothing compared Thursday and Friday's weather.
Heathrow Airport, which runs at near capacity in normal operations, has already seen daily cancellations and other airports have experienced some temporary closures.
The snow, freezing temperatures will continue to affect every corner of the UK sweeping up from the South but this time with increases windspeeds and temperatures could plunge to an Arctic-like -15C as Storm Emma arrives.
The severity of the weather has prompted the Met Office has issued its 2nd ever red warning for snow.
Travel Advice
If you are due to fly on Thursday or Friday then be prepared for cancellations and long delays, more importantly, be prepared for long waits at the airport and allow extra time to get there.
Always check with your airline or airport along with local travel information. Airlines will always try to operate flights where its safe to do so, but will always put safety first so if your flight doesn't operate, then it means it's unsafe to do so.
What happens if my flight is cancelled?
If your flight is cancelled then the airline will normally offer you a refund or book you onto another flight as soon as possible. Ask your airline what your options are.
You are not normally entitled to compensation for delays or cancellations due to the Weather as that is beyond the control of the airline.