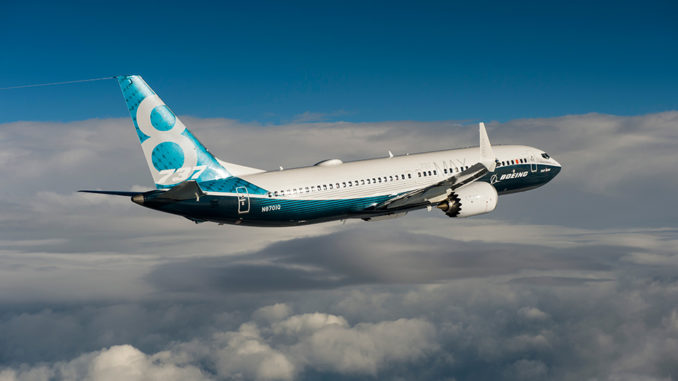 Private investment company 777 Partners have placed an order for 24 Boeing 737 Max 8 aircraft to add to its growing portfolio.
The Miami Florida based company leases aircraft and also invests in aviation related business across the world.
One of their investments is Edmonton based Flair airlines which it describes as Canada's only "pure-play" Ultra-low-cost carrier. Flair already operates a Boeing 737 fleet.
Joshua Wander, founder and managing partner of 777 Partners said: "We could not be more excited to partner with Boeing on this transformative order for our growing aviation business. The 737-8 aircraft are a fantastic addition to our aviation portfolio and will enable our partners to leverage the jets' superior economic performance to deliver low fares for their passengers while reducing their carbon footprint,"
Ihssane Mounir, Boeing senior vice president of Commercial Sales and Marketing added: "777 Partners has gained a reputation for investing in high-growth markets and we are delighted to welcome them to the Boeing 737 family. This is a significant order that speaks to 777 Partners' belief in the 737-8 and the market recovery ahead. We look forward to delivering these jets and supporting a safe and successful entry into service with 777 Partners' affiliates,"
777 Partners also have an option to purchase 60 more of the type.