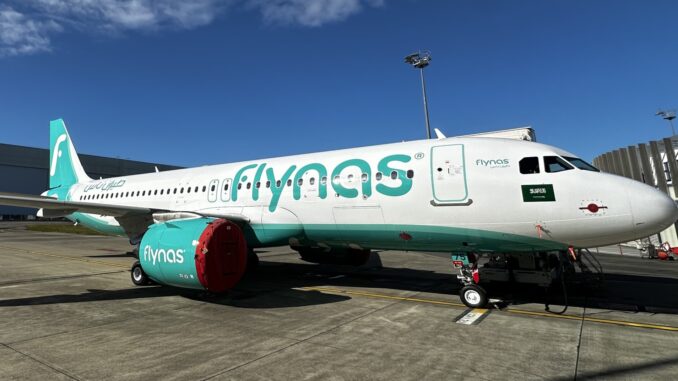 Leading aviation finance company Avolon has completed the delivery of five new Airbus A320neos to Suadi Arbaian airliner Flynas.
The Dublin-lased Lessor delivered the 5th aircraft direct from Toulouse yesterday on a sale and leaseback basis with the middle-esstern Low Cost Carrier (LCC).
Paul Geaney, President and Chief Commercial Officer at Avolon, commented: "This transaction with Flynas expands our relationship with one of the Middle East's fastest growing airlines. We are seeing a high level of sale and leaseback opportunities in the market and we are benefiting from our ability to execute at scale. The leasing industry is enjoying continued high demand from customers which we expect to be the case for the foreseeable future."
The new aircraft takes Flynas' fleet to 54, 45 of which are the cost-saving and fuel effecient Airbus A320neo.
Flynas now has 11 aircraft on lease including two A330-300s.