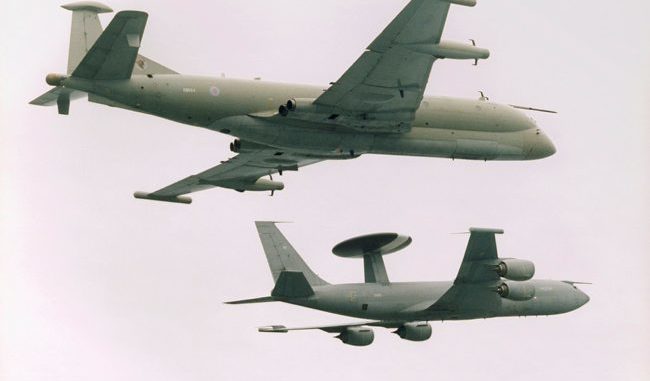 The 2nd of September is a sombre day for the team at RAF Lossiemouth in Scotland because of two tragedies, 11 years apart to the day.
The base is home to 120 Squadron (previously at RAF Kinloss) and was one of the former homes of the RAF Nimrod, a submarine hunter and maritime patrol aircraft.
The first tragedy to befall the RAF Nimrod came on 2nd September 1995 in Toronto when XV239 crashed while performing a display at the Canadian Air Tattoo killing all 7 crew members on board.
11 years later, 2nd September 2006, Nimrod XV230 crashed whilst carrying out a NATO mission near Kandahar in Afghanistan.
All 14 people onboard XV230 were killed which included 12 RAF Crew, 1 Marine and 1 member of the British Army.
So on this day they honour and remember all those that lost their lives on the two aircraft which were:
XV239
Flt Lt Nick Brooks
Flt Lt Dom Gilbert
Flt Lt Glenn Hooper
Flt Lt Bernie Worthington
Sgt Craig Barnett
Sgt Gary Moxham
Sgt Richie Williams
XV230
Flt Lt Stephen Johnson
Flt Lt Leigh Mitchelmore
Flt Lt Gareth Nicholas
Flt Lt Allan Squires
Flt Lt Steven Swarbrick
FS Gary Andrews
FS Stephen Beattie
FS Gerard Bell
FS Adrian Davies
Sgt Benjamin Knight
Sgt John Joseph Langton
Sgt Gary Quilliam
LCpl Oliver Dicketts
Marine Joseph Windall
Blue skies to them all.