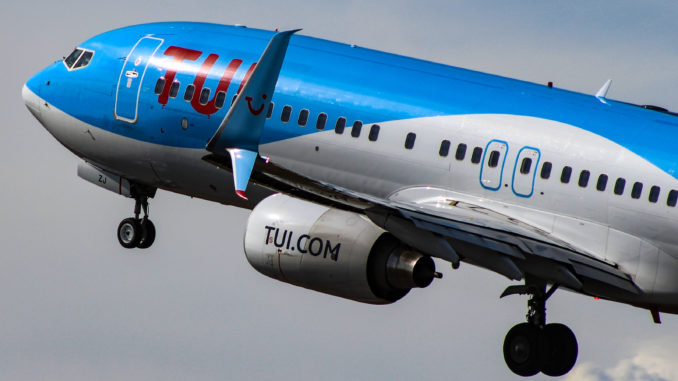 TUI has cancelled all holidays to the resort of Laganas on the island of Zante (Zakynthos) as people are failing to take measures to control the spread of Coronavirus.
The move comes after the Welsh and Scottish Governments say that travellers returning from the Island must quarantine for 14 days.
A Tui flight from Zante which landed at Cardiff Airport (CWL/EGFF) last week has been linked to 16 confirmed cases of Coronavirus and all passengers on the flight have been told to self-isolate for 14 days as a precaution.
Some passengers on the flight have been described by others as "Covidiots" after they took masks off and moved freely around the aircraft during the flight.
Tui said a full investigation is underway into the conduct of the flight following comments from other passengers.
While Wales has only placed Zante onto the Qaurantine list, Scotland has added the whole of Greece which is seeing a rise in cases.
The UK Government is under pressure to reconsider Greece as a safe travel area.