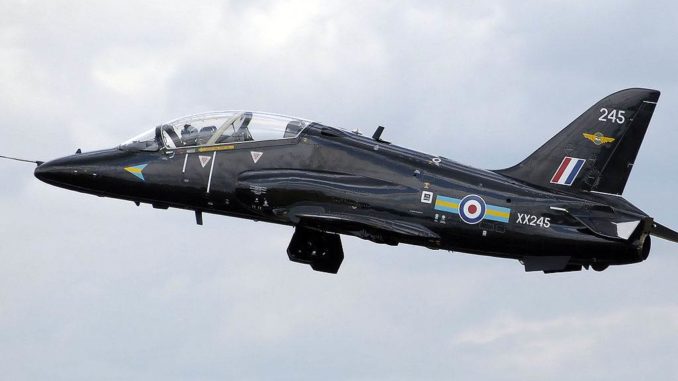 Today marked the end of an era for the Royal Air Force (RAF) BAe Hawk T1 Trainer aircraft as 208(R) Squadron at RAF Valley flew for the final time.
The Hawk T1's have been in service with the RAF for 40 years as an advanced jet trainer and have been a common sight in Welsh skies.
Originally formed in 1916, 208(R) Squadron gained battle honours during World War II and in the 1991 Gulf War. It is curently part of the No4 Flying School based at RAF Valley in North Wales.
Having just celebrated their 100 Year anniversary it will be full disbanded later this year with today marking the start of that process.
208(R) Squadron marked the occasion with a flight around Welsh iconic landmarks and former Hawk T1 training units.
All advanced jet training will now be carried out by BAe Hawk T2 aircraft.