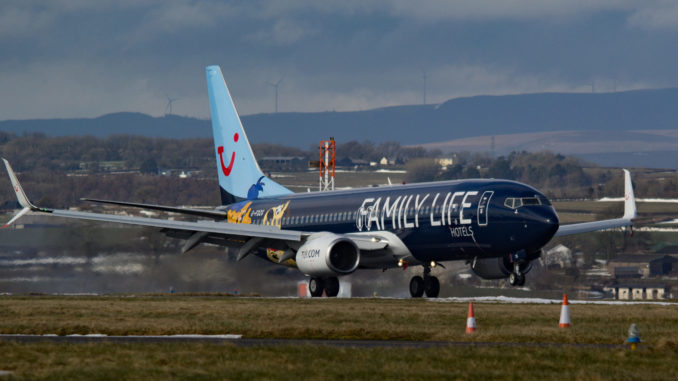 Holiday Group TUI has been given a €1.8bn lifeline from State-Owned German Bank KfW.
The group which is the world's largest tourism group owns several airlines including TUI Airways UK which operates flights from most UK airports.
The bridging loan from KfW was approved by the German Government and will see TUI's existing €1.75bn credit line being boosted to £3bn.
The group will also be cutting staff wages and hours along with freezing payments to hoteliers due to receive TUI guests.
As a condition of the loan TUI must also halt dividend payments to shareholders for the duration.
Fritz Joussen, CEO of TUI Group said: "The commitment of the KfW bridge loan is an important first step for TUI to successfully bridge the current exceptional situation. Our thanks go to the German Federal Government, the German parliament, the Government of Lower Saxony and KfW. They have acted quickly and in a solution-oriented manner in the interest of our customers, employees and the company."
TUI asked for the loan in response to the Coronavirus Pandemic which has seen the majority of its holidays cancelled across the world.
Mr Joussen added: "TUI is a very healthy company. We were economically successful before the crisis and will be again after the crisis. Our business model is intact and we have over 21 million loyal customers. However, we are currently facing unprecedented international travel restrictions. As a result, we are temporarily a company with no product and no revenue. This situation must be bridged."
In 2019, TUI Group had a turnover of €19bn and up until the outbreak of Coronavirus, bookings were up 14% on the previous year.