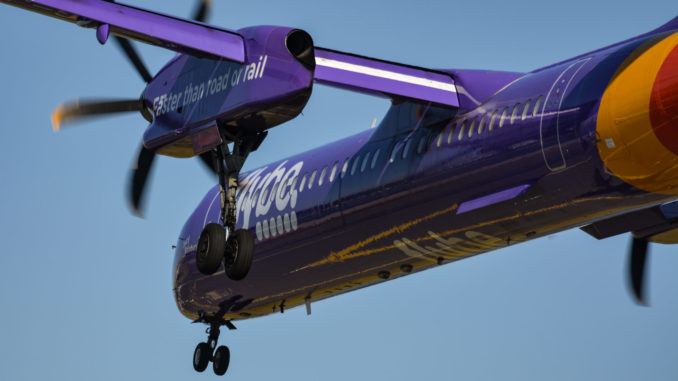 According to the Sky News struggling regional airline, Flybe has warned the UK Government that it could collapse within days if it doesn't receive emergency funding.
Flybe has been seeking a commercial loan from the government but talks around this idea appear to have come to an end without a solution.
Like many airlines, Flybe is also now facing a drop-off in bookings due to the Coronavirus (COVID-19) outbreak and that combined with its already weak position leaves it highly vulnerable to enter administration.
According to Sky New's sources the airline is in last-ditch talks with the Government and shareholders to stave off collapse.
Airlines across Europe have faced a drop off in demand with many inclouding British Airways, Ryanair and Easyjet reducing their flying schedules inline with falling demand.