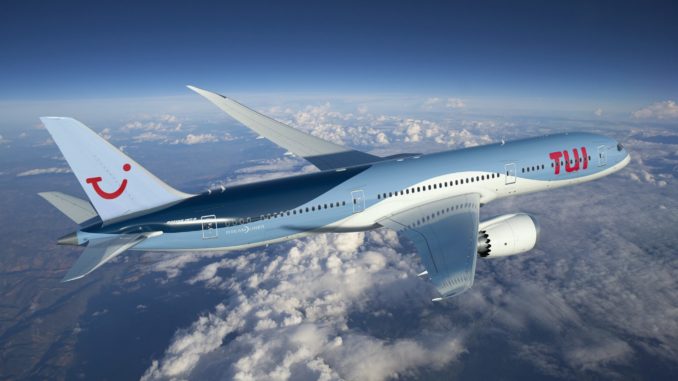 A TUI Boeing 787 Dreamliner was damaged as it's engine hit a jet bridge during a routine tow to gate on Thursday.
A state-of-the art Boeing 787 collided with a jet bridge at Amsterdam Airport Schiphol on Thursday, causing damage to the engine nacelle and requiring an aircraft swap for the flight to Curaçao.
As footage circulating social media shows, the aircraft was en-route to its gate via a tug that seemed to be travelling at a considerable speed despite the many obstacles present on the apron. According to TUI, the extent of the damage is still under assessment however many images circulating on social media show clear damage to the engine cover. The bump narrowly missed the 787's multi-million pound fan blades.
A typical taxi speed in this scenario is usually around 20 knots, decreased to 10 knots for turns and entry onto ramp area, however many Twitter users have speculated that the aircraft is travelling at a much greater speed.
A TUI spokesperson said that the incident caused no more than an hour delay for the awaiting passengers as another Dreamliner was on-hand to take its place. The flight was the first of its kind to Curaçao since the Coronavirus pandemic forced a stop to almost all commercial flights back in March.
How do tugs pushback aircraft?
You may be thinking to yourself how such small ground vehicles can transport aircraft around an airport – and at such a speed! According to Emirates, tugs at Dubai International Airport can themselves weigh between 30 – 70 tons and pushback aircraft weighing 550 tons! That's just enough to handle an Airbus A380 at its maximum takeoff weight, perfect as Emirates currently operates 115 A380s, with 15 pending delivery. Conventional tugs insert a tug bar into the nose gear to connect the tug and the aircraft. This allows the tow bar to act as a large lever to rotate and maneuver the nose gear and hence move the aircraft.