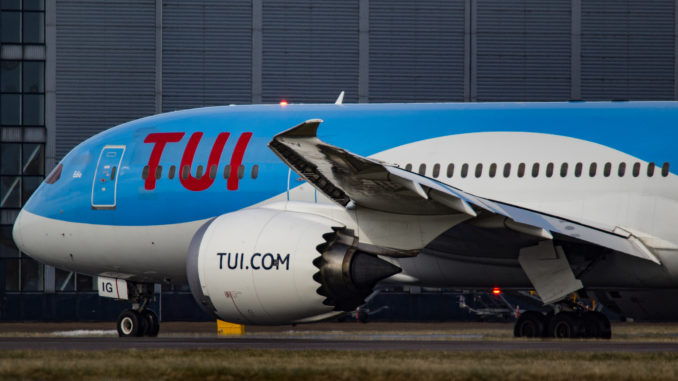 TUI UK is set to move its Florida operations from Orlando Sanford (SFB/KSFB) to Orlando Melbourne (MLB/KMLB) from Summer 2022 and here are the details of how often the flights will operate.
Flights from Birmingham (BHX/EGBB) will begin on 5th April 2022 and operate up to 3 times per week.
The twice-weekly flight from Bristol (BRS/EGGD) will begin on 4th May 2022.
Doncaster Sheffield (DSA/EGCN), Edinburgh (EDI/EGPH) and Glasgow (GLA/EGPF) all get a single weekly flight beginning on the 4th May, 13th July and 12th July 2022 respectively.
London Gatwick (LGW/EGKK) twice-weekly flights starting on 28th March 2022 as well as Newcastle (NCL/EGNT) twice-weekly from 6th May 2022.
Manchester (MAN/EGCC) will see the most flights with up to five weekly flights from 3rd April 2022.
The move to Melbourne is a sign of how important cruises are to Tui with the airport being closer to Port Canaveral than Sandford but means its further away from the Disney resorts.
The move will make TUI Airways UK the largest airline at Orlando Melbourne International.