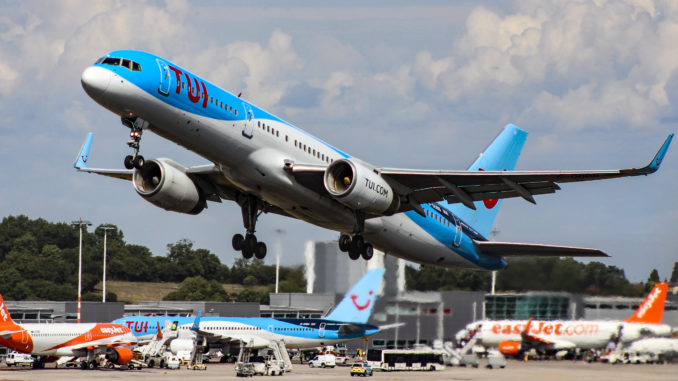 TUI Airways UK (BY/TOM) will continue to charter aircraft for the foreseeable future as it continues to suffer from staff sickness levels according to sources close to the airline.
So far the world's largest charter airline has used aircraft from Canadian holiday partner Sunwing as well as from charter specialists Hi-Fly and Aviation Express.
TUI, like most areas of the aviation industry, is being hit by the faster than expected return of unrestricted air travel post-coronavirus which meant it has struggled to recruit staff and get them trained and vetted.
There is still also a requirement for staff to remain off work for 7 days if they have symptoms or test positive for Coronavirus.
Unlike many airlines though, rather than cancelling flights, TUI Airways UK is chartering these aircraft along with crews to operate them in a bid to help people get away and it certainly makes for an interesting sight for spotters!
The biggest impact on TUI will be in terms of costs as chartering the aircraft on an ad-hoc ACMI (Aircraft, Crew Maintenance & Insurance), sometimes called "wet-lease" basis makes the flight around 70% more expensive to operate so summer profits will still take a hit.
Food and Drink onboard are also being affected with TUI blaming staff shortages at their suppliers. This is mainly affecting flights on short-haul routes with long-haul routes remaining largely as normal.