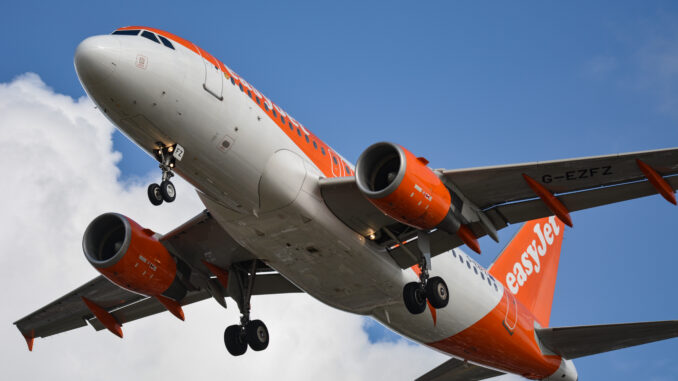 easyJet (U2/EZY) has said it will cancel over 200 flights over the next 10 days from London Gatwick (LGW/EGKK) as its struggles to contend with a range of issues from the airport.
The airline said that a perfect storm of air traffic control restrictions, runway works and airport handling delays meant it wouldn't be able to operate many of its flights leaving some passengers having to rebook half-term holidays with just hours' notice in some cases.
In a statement, a spokesperson for easyJet said "We are very sorry for the late notice of some of these cancellations and inconvenience caused for customers booked on these flights however we believe this is necessary to provide reliable services over this busy period.
"Customers are being informed from today and provided with the option to rebook their flight or receive a refund and can apply for compensation in line with regulations."
The cancellations comes on top of a day of woe for the airline when an IT issue saw it cancel around 200 flights on Thursday and the problems ran into Friday morning.
The UK aviation industry as a whole has struggled to scale back up to demand following the surge in post-pandemic air travel with airports especially struggling with staff.
In addition to cancelled flights, passengers have been stuck in long queues at check-in and security as there is not enough staff available who have been trained and security checked.
Other airlines including Tui have had to lease aircraft and crew from other airlines as it deals with staffing issues.
The half-term break is expected to be the busiest period for airports and airlines since 2020 with almost 8,200 flights expected to operate this weekend alone.