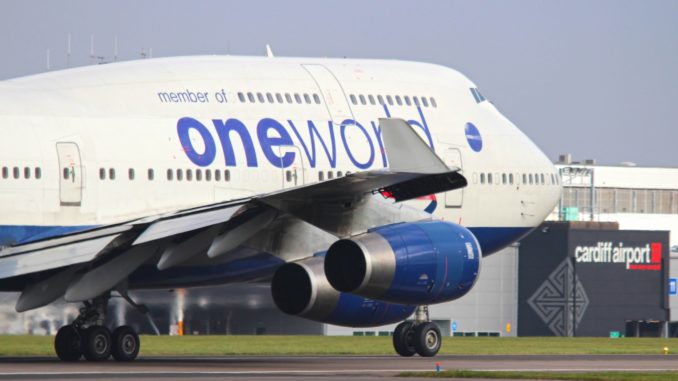 UK Transport secretary and Conservative MP Chris Grayling recently hailed Cardiff Airport as "a great success story and I pay tribute to all of those involved in it" yet his westminster colleague Alun Cairns, who is not only the Welsh Secretary but also the MP responsible for Vale of Glamorgan has failed to back the airport stifling growth and local job creation.
Cardiff Airport was purchased by the Welsh Assembly in 2013 following years of decline by its previous private owners TBI Abertis. At the time the Welsh Conservatives opposed the move with leader Andrew RT Davies accusing the Labour led Welsh Government of failing to safeguard taxpayers money.
At the time passenger numbers had dropped to around 1m from its 2006 high of 2m. The airport has seen growth of around 16% since the takeover with new routes and airlines being attracted.
Cardiff Airport though is struggling to show itself as an attractive destination for airlines, especially over its established neighbour, Bristol Airport despite having significant advantages in runway size and availability over its english counterpart.
One factor that would make Wales' National Airport more attractive to airlines is the reduction or removal of Air Passenger Duty (APD) which can add £100's onto the price of flight. There have been calls for the devolution of this unfair tax to Cardiff Bay which would allow the Welsh Government to set its own rate. A courtesy that has already been extended to Scotland and Northern Ireland.
Industry professionals, the tourism industry and business leaders agree that this would boost growth at Cardiff Airport and have a massive beneficial effect on the Wider economic region, not only in Wales but also the South West of England as long haul flights would be attracted to the region as alternative to London or Manchester. Bristol Airport cannot offer a long haul facility due to its short runway.
Cardiff Airport Managing Director Debra Barber said APD was a "punitive tax that only serves to hinder Cardiff Airport's ability to continue on this journey of growth and we agree, therefore, that it should be scrapped at the earliest opportunity."
So with almost everyone agreeing APD should be devolved why did Welsh Secretary Alun Cairns and Deputy Welsh Secretary Guto Bebb actively block the devolution of APD, the latter describing the decision not to devolve it as "right and proper".
We asked Andrew RT Davies about APD in recent interview and he told us: "It should be devolved, there's no question in my mind and I've held this position for quite some time. This is a discussion that colleagues and me will have to have. There are some areas that you do find disagreement over and this is one of the issues. I can find no rational issue at all why APD is not devolved to Cardiff Bay and it is for the UK Government to explain that position. I will work colleagues across the political divide to try to make as strong a case as possible on this one.
From where I sit looking at the evidence I can't see a sensible reason why APD cannot be devolved, although I do get the politics of it, and I think its more a political discussion rather than a rational one."
Both Alun Cairns and Guto Bebb declined or didn't respond to 2 separate invitations for an interview.
In a recent commons debate on the Wales Bill Guto Bebb said: "Air passenger duty has been raised during the debate, and the fact that we are not proposing to devolve it has been criticised, although I think that that is right and proper." adding " I also ask what benefits such a measure would bring to north Wales"
Jonathan Edward (Plaid Cymru) criticised Alun Cairns in a recent debate saying: "The livelihood of many of his constituents depends on the vitality of the airport, as well as the aircraft engineering industry that has grown around it, and they will be dismayed to learn that their MP does not support measures that could give the airport a competitive advantage."
Air Passenger Duty not being included in the Wales Bill was also heavily criticised in the house of lords with the government narrowly avoiding defeat on the bill.
Welsh Economy and infrastructure Secretary Ken Skates has said "for too long Tories like Andrew RT Davies and Alun Cairns have sought to frustrate and talk down the good work of Cardiff Airport and the huge achievements it has made over the past few years"
Is it not time for Welsh MP's to start backing Wales, in particular Alun Cairns who's constituency Cardiff Airport sits in.  Air Passenger Duty is seen industry wide as an unfair tax so why would a Welsh Conservative MP ,who knows its removal would boost jobs in his constituency, continue to actively block its devolution, and reduction or removal.
The cynical might say that a succesful Cardiff Airport would reflect too well on Welsh Labour….  As they have chosen not to answer to the public, we will never know.