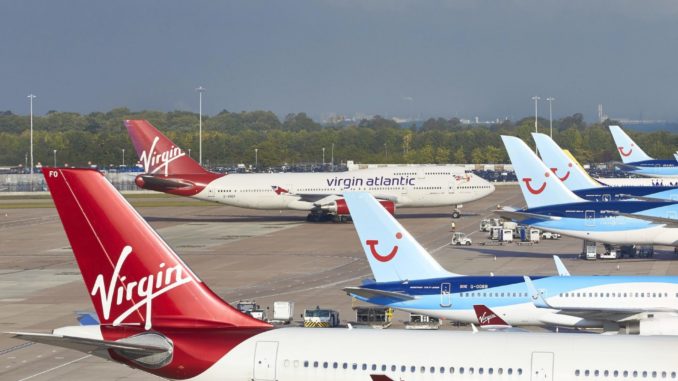 Tony Walsh narrates short film for Manchester Airport 80 celebrations
Manchester Airport (MAN/EGCC) has kicked off its 80th birthday celebrations with a special film narrated by celebrated poet, Tony Walsh.
Entitled "Time Flies" the short film that is inspired by tales of travel at Manchester airport over the last 8 decades. It also charts its history from a single wooden hut through to the UK's third largest airport. Passengers, businesses and airport workers past and present have shared their memories of the airport.
Among those featuring in Time Flies is Phillip Mallinder, of Clifton, Salford, who was born exactly one month before Manchester Airport opened in 1938. He is one of the millions of people for whom air travel wasn't possible for more than 40 years and shares the memories of his first trip abroad in the early 80s.
Brenda Chadwick, from Didsbury, remembers a more glamorous time of flying and tells of when she and her family used to get dressed up for flights years ago and were once greeted by a photographer in the Isle of Man who took their picture as they left the aircraft.
Andrew Cowan, CEO of Manchester Airport, said:"Looking back over the past 80 years has made us appreciate more than ever the important role Manchester Airport has played in the lives of so many people across the North.
"We have unearthed so many stories, from people's first time on board an aircraft, special holidays and family reunions, to husbands meeting their wives and rock stars passing through our terminals.
"There really was no better person to work with on this special project than Tony, whose words capture the sense of pride we all feel about Manchester and the wider North, and celebrate the things we are famous for around the world.
"And there is no better time to be celebrating how the airport has developed over the years, as we look forward to creating the world-class gateway the North deserves through the largest investment in our history."
Tony Walsh said: "The airport evokes so many special memories for people in the North West. It's been an honour to spend time with the airport staff, getting to know the history and understanding the future. It's been a fascinating project and I'm really looking forward to sharing my work and highlighting the achievements of the past 80 years and no doubt evoking a few emotions too."
Watch Time Flies