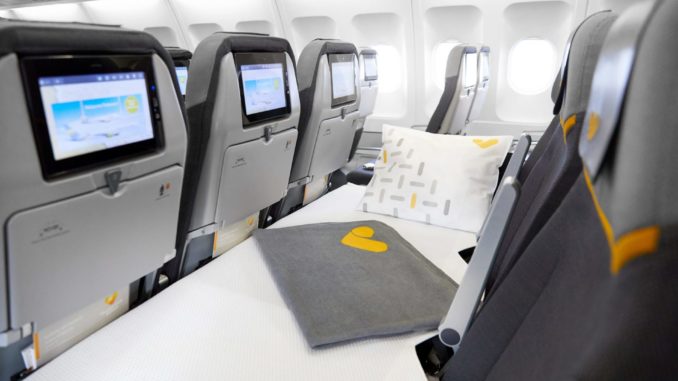 Thomas Cook (MT/TCX) has today put its new 'Sleeper Seat' on sale on its long haul flights giving passengers the chance to sleep their way across the atlantic.
The innovative solution is a mattress that fits across a row of three seats at the rear of the aircraft which provides a fully flat bed that can be used during the cruise section of the flight.
Thomas Cook says that the 'Sleeper Seat' can be used how you wish, whether its to sleep, read or just watch a film.
It doesn't come cheap though. We looked at flights between Manchester and San Francisco and reserving a sleeper seat would cost £399, each way! That being said, a fully flat bed in Business or First class on a full-service airline would still cost significantly more.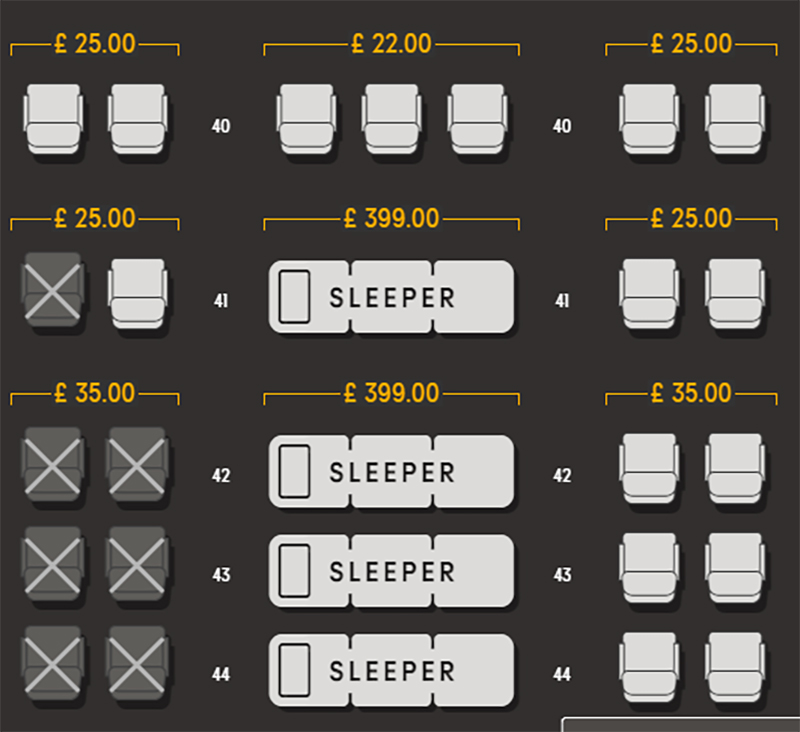 Henry Sunley, Commercial Director at Thomas Cook Airlines said: "We always look for ways to innovate for our customers and Sleeper Seat is a UK first that we are really proud of. It is a fantastic way to transform your flying experience and enjoy some extra comfort when flying in Economy."
Sleeper Seats can be booked for anyone over 12 and one sleeper seat can even be shared between the family during the flight, although only one person can use it any one time.
Sleeper Seats are available on Thomas Cook long haul flights such as New York and San Francisco but it does come at a price.