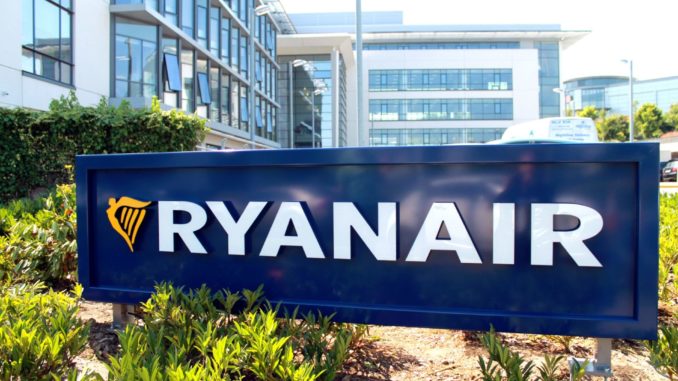 Budget Irish airline Ryanair has been battered by industrial action lately by its pilots in Ireland and cabin crew in Belgium, Spain and Portugal resulting in hundreds of flights being cancelled.
It now faces a fight on a new front after German pilots from the Vereinigung Cockpit (VC) union voted in favour of industrial action.
The union says Ryanair has until the 6th August to make an offer for improved pay and conditions before industrial action will take place with the union giving 24 hours notice of any strike.
96% of pilots balloted voted in favour of action after the union said Ryanair had been "playing for time" since the start of negotiations.
Ingolf Schumacher, Chairman Industrial Relations at Vereinigung Cockpit (VC) said: "To avoid industrial action, we are offering Ryanair a final deadline to submit a workable proposal by August 6, 2018. Unfortunately, so far Ryanair has not made any proposal with which we could work. Last Friday, another round of exploratory talks yielded no progress either" adding "Since the start of our negotiations in January, Ryanair has been playing for time and even if Ryanair is not taking this ballot seriously, industrial action like in other European countries, seems unavoidable in Germany as well. We implore upon Ryanair to reverse its present way of behaving like a wrong-way driver towards pilot and cabin crew unions throughout Europe"
Ryanair has suffered a summer of discontent with passengers contending with cancelled flights and cancelled holidays. The airline is rejecting compensation claims claiming that the situation is outside of their control however the UK regulator recently issued a statement urging people to make a claim and if it is rejected, to refer it to the CAA.
One passenger we spoke to likened buying a Ryanair flight as "a lottery" as to whether it actually operates or not.
The airline recently issued redundancy notices to 100 pilots at its Dublin base as it threatened to move aircraft elsewhere in the Ryanair group in a move that some could see as a punishment for the strike action.