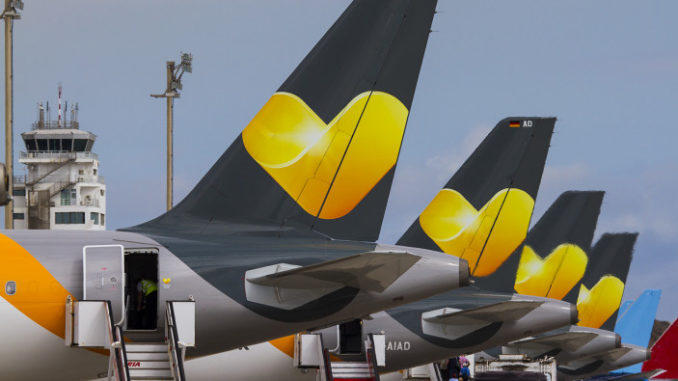 Thomas Cook is reportedly in last-ditch talks to sell off its Nordic Airline as well other aspects of the business to raise the cash needed to stave off collapse of the UK's oldest tour operator.
According to Sky News, insider sources have said that the company is exploring all possible options to try and salvage the rescue deal and prevent the total collapse of Thomas Cook.
Thomas Cook employs around 9,000 in the UK across its Tour Operator and Airline but is facing financial problems that could prevent the Civil Aviation Authority (CAA) from renewing its ATOL licence.
According to sources the CAA is on standby to repatriate British travellers who are stuck abroad under its ATOL obligations if the group does collapse.
Sources close to the airline have indicated that the next 24 hour are critical for the group and its recovery.
The ATOL certificate is due for renewal at the end of September and the CAA needs to be certain of the financial stability of the company before granting a renewal, without ATOL the company cannot sell package holidays.
Thomas Cook airlines is likely to be snapped up separately if the company collapse with Virgin Atlantic being amongst several airlines who have shown interest in their long-haul division.
The last major tour operator in the UK to collapse was Monarch.