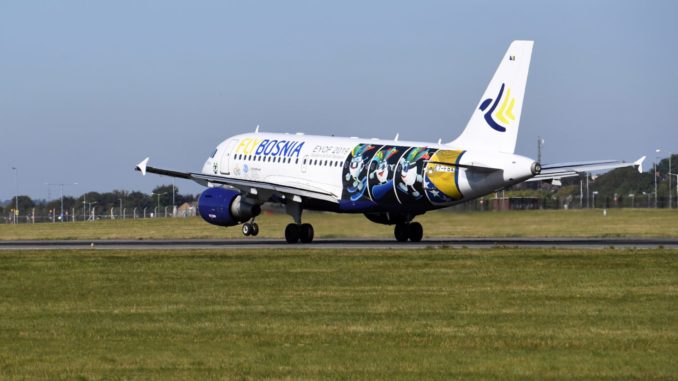 Luton Airport (LTN/EGGW) saw its latest airline get direct flights to Sarajevo underway yesterday.
FlyBosnia (6W/FBS) flew its inaugural flight from Luton to Sarajevo (SJJ/LOSA) after being sent off from Luton with the traditional water cannon salute.
FlyBosnia CEO Tarik Bilalbegović said: "It is a great pleasure for me to be here today on the occasion of our inaugural flight from London to Sarajevo. FlyBosnia has ambitious plans for expansion and London is a key destination for us, as our first European destination – other European cities will be following closely behind."
Luton is now the only UK airport offering a direct connection to Sarajevo, Bosnia.
Luton Airport COO Jonathan Pollard added: "We are delighted that FlyBosnia has chosen London Luton Airport as its UK base. This is the first and only direct flight to Sarajevo to operate from any UK airport in over a decade so we are delighted to be part of this success."