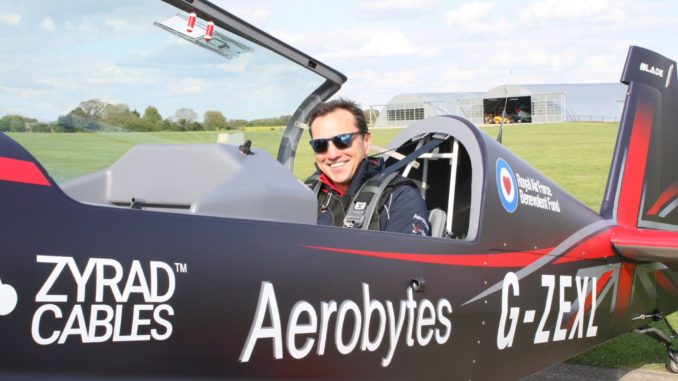 First non ex-Red Arrows pilot joins team
The Blades aerobatic display team has announced that Gerald Cooper will join the team as the new Blade 4 for 2018.
Gerald joining the team is the first time a pilot will be in the team who isn't a former Red Arrows pilot and fills the gap left by Mike Ling, who returned to fly with the Reds this year as Red 3.
Gerald Cooper is the British National Unlimited Aerobatic Champion and has competed at every World Championship since 2005. Speaking about his appointment, Blades team leader Andy Evans said: "Gerald is the UK's most successful ever Aerobatics Pilot and we are thrilled to have him join The Blades. This is a huge and mutually beneficial exchanging of skill sets as we can develop Gerald' formation flying, and he will be developing our aircraft handling capabilities. The show is already taking on new dimensions, and hopefully, it will develop even further in the future!"
Follow Blades pilot Ben Murphy as he takes on the Red Bull Air Race season
Gerald began his flying career at Shoreham Airport qualifying as a Private Pilot in 1989 and has since flown 6,500 hours. He has flown as a Specialised Operations Pilot flying throughout Africa, Asia, The South Pacific and Central South America.
"In competitive terms I am most proud of the fact that I have achieved my competitive results completely self-funded using sheer determination in every sense to succeed only ever beaten by fully state sponsored teams," says Gerald, "and joining the Blades Aerobatic Team is a great opportunity for me to continue my successful aerobatic flying career."
The Blades will be displaying at airshows across the UK this summer and you can find out where the team will be by visiting their website.