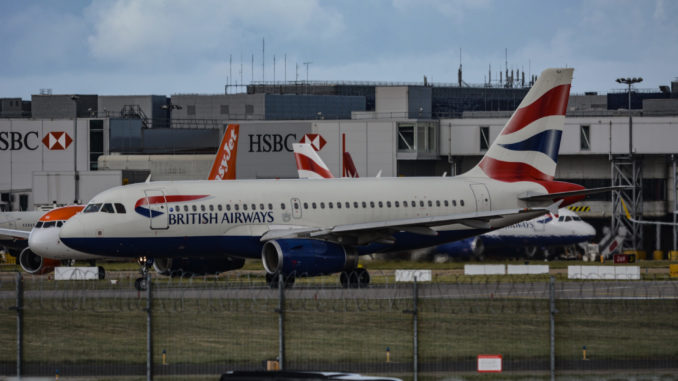 British Airways (BA/BAW) is restarting a route between London Gatwick (LGW/EGKK) and Manchester Airport (MAN/EGCC).
The flight will operate daily from 28th March 2021 and shows that British Airways does still aim to operate flights from Gatwick and to maintain its valuable slots.
British Airways services at London Gatwick all but stopped at the beginning of the Coronavirus Pandemic earlier this year.
Flight Details
Flight No
Departs
Time
Arrives
Time
Equipment
BA2509
Manchester
07:00
07:10 (Tu)
Gatwick
08:15
08:25 (Tu)
A319
BA2508
Gatwick
09:45
09:55 (M&F)
Manchester
10:55
11:05 (M&F)
A319