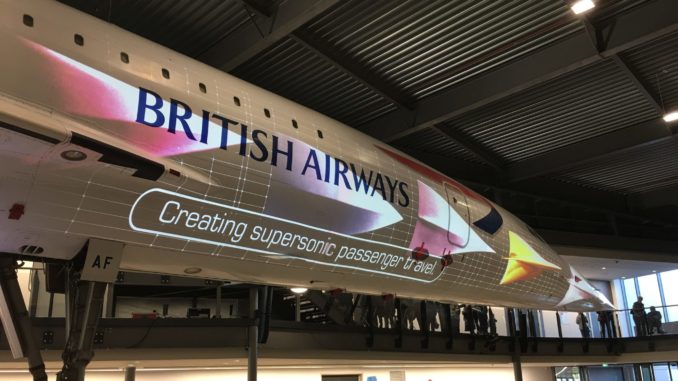 Visitors to one of the UK's leading aerospace museums are in for a treat this summer as Aerospace Bristol reveals its summer programme.
The museum celebrates the history of aviation in Bristol and is home to the last Concorde to ever fly. G-BOAF, known as Alpha Foxtrot, forms the centrepiece of the museum in a purpose-built hangar.
For the younger visitors, there is a weekly storytime every Tuesday between 30th July and 27th August where under 5's can enjoy a special storytime session at 11 am and 3 pm.
Prefer something more hands-on? Every Wednesday there are fun make-and-take activities for budding pilots and engineers to enjoy including:
31 July: Play and Build – Design the next supersonic aircraft using the new Qboidz system, Engino
7 August: Make your own Concorde – Build your own model Concorde to take home and keep
14 August: Play and Programme – Learn to programme and help our Sphero robots find their way through the maze
21 August: Design your own Livery – If you could paint an aeroplane what design would you choose?
28 August: Sweetheart Memento Making (£1 extra per ticket) – Make your own badge or keyring to take home and keep
All the activities are free (except Sweetheart Memento Making) for those with a valid museum ticket.
Throughout the summer Aerospace Bristol will also be conducting "Fly Through History Tours" which are hour-long tours taking you on a journey through Bristol's illustrious aerospace history from the earliest pioneers of aviation, through two World Wars, the space race, and of course the iconic Concorde.
Fly Through History Tours run from 25th August to 31st August at 11 am and 2 pm daily. They cost £5 with a valid museum ticket.
A special event on the 6th August will also see Don Cameron give a talk on Hot Air Ballooning and how his company, Cameron Balloons, developed the modern hot air balloons we see today. The talk takes place between 2 pm and 3 pm and costs £5 per person with a valid museum ticket.
Aerospace Bristol is located at the former Bristol Filton Airfield just off the A38. Entry costs £16.50 for adults and all tickets come with free return visits for a year.