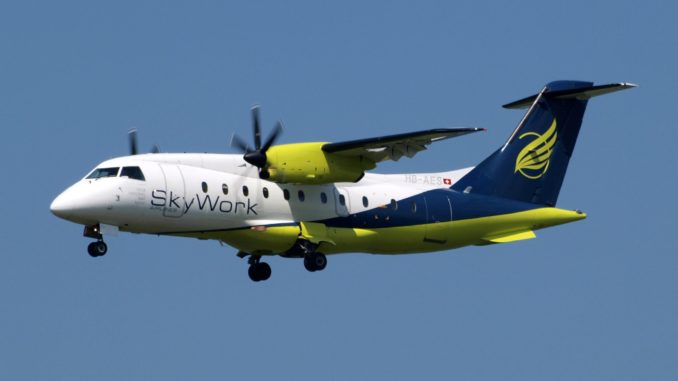 Berne based regional carrier Skywork Airlines has insisted that it is still very much "alive" despite the Swiss regulator, FOCA, refusing to renew its operator's licence on Sunday.
The Federal Office of Civil Aviation (FOCA) declined to renew Skyworks licence over financial concerns.
Skywork suspended operations on the 29th October as they failed to raise the necessary funding to renew their certificate.
A spokesperson for the airline insisted that it will have the necessary documentation and funding in place to resume operations shortly.
Skywork operated from Berne to destinations across Europe including London City (LCY/EGLC).
In a separate development, Slovenian carrier Adria Airways has said that it will launch flights from Berne to Berlin Tegel, Hamburg, Munich and Vienna on the 6th November using two leased Darwin Airline Saab 2000s
The routes that were previously operated by Skywork.