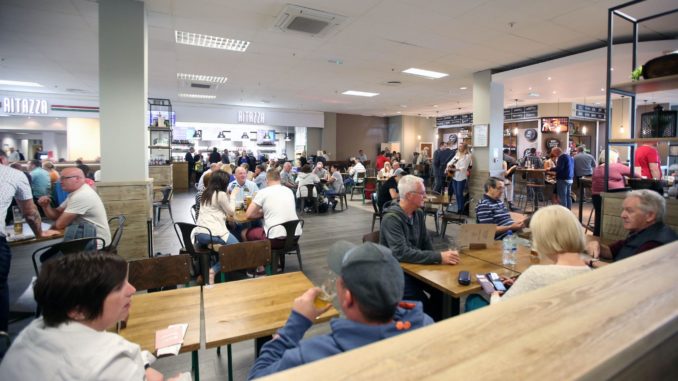 Cardiff Airport has today unveiled its new departure lounge as the summer season officially got underway.
The new area features a Ritazza coffee bar and a new bar & restaurant "The Beer House" which will feature Welsh beers along with other locally produced products.
The new facilities were developed in partnership with SSP, a leading operator of food and drink brands across the world.
The opening of the new departures lounge comes on the back of 11 months of continuous growth at Cardiff Airport and what is expected to be the busiest summer season in years.
The lounge was opened by ITV Wales Weather and Nation Radio Presenter Ruth Wignall.
The a look at the new departures lounge
Speaking about the opening, Cardiff Airport managing director said: "This latest development really reinforces what an exciting time it is for Cardiff Airport. As passenger growth continues we are continuing to work hard and improve the experience for our customers.
"Following the unveiling of the brand new walk-through Nuance tax and duty free store earlier this year, we're now also offering a wider choice of food and beverage in modern, welcoming surroundings whilst adding a Welsh sense of place. The Beer House and Ritazza are different in their offering but both complement each other very well, giving passengers choice and quality. The departures area has been transformed and we're looking forward to a busy summer at Wales' national airport!"