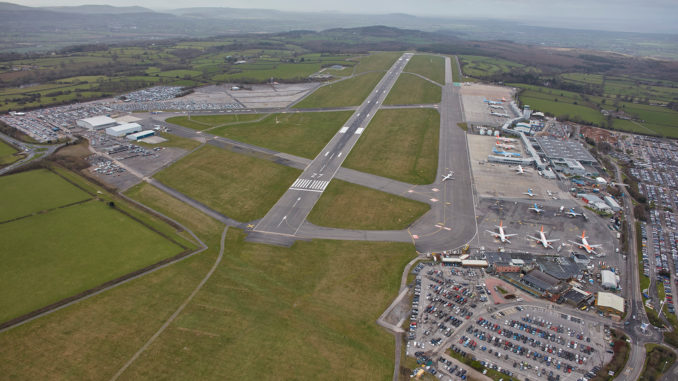 Bristol Airport (BRS/EGGD) was closed to aircraft this evening due to a suspected electrical fire.
Fire crews were called to reports of smoke appearing from a maintenance access point near the runway and it is understood that they tackled a small electrical fire.
Being Christmas day air traffic is light but TUI Airways flight BY6133 from Las Palmas has already diverted to Birmingham (BHX/EGBB) after holding above Bristol Airport for some time.
This is the second closure of the airport in 4 days due to an emergency after a BMI Regional Jet ran off the runway while attempting to taxi to the terminal.
The runway should re-open later this evening at around 9 pm, well ahead of the airport's sole remaining arrival, KLM1057.
A spokesperson for Bristol Airport said "The temporary disruption experienced on the evening of Monday 25 December was due to [a] technical problem with airfield lighting equipment. As a precaution and whilst the investigation takes place one flight inbound from Gran Canaria (TOM 6133 with 122 passengers) diverted to Birmingham Airport, and one flight scheduled to arrive from Amsterdam at 21.45 (KLM 1057 with 30 passengers) operated into Cardiff Airport.
"The technical problem is being investigated and no other passengers were impacted due to the technical issue.
"We appreciate the frustration passengers experienced on the diverted flight, and thank them for their understanding."