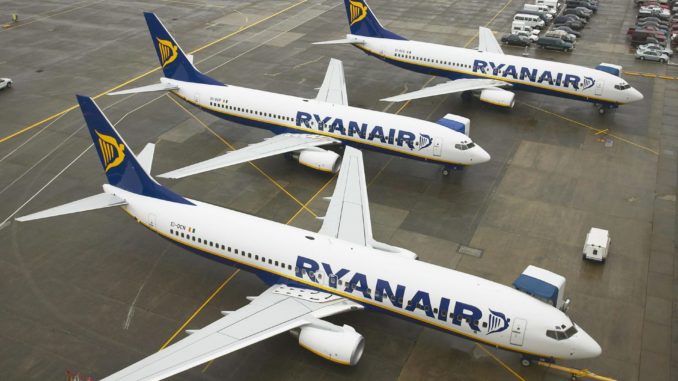 Ryanair has weathered its first ever strike this morning as German Pilots carried out a 4-hour walkout.
Having previously called off the strike when Ryanair agreed to meet with and recognise unions however it emerged that one of the representatives from VC Cockpit, the German union, was a former pilot who was in a legal battle with Irish budget airline.
Ryanair had set the condition that union representatives must form a panel elected by the airlines pilots. In a statement the airline said "At Ryanair's meeting with the VC and their Ryanair Pilots Council on Wed 20 Dec, the VC confirmed that the Ryanair Pilots Council had not been elected by Ryanair's pilots, and contained one former contract pilot who had not flown for Ryanair for 15 months, who is currently in litigation with Ryanair in Germany. Ryanair explained that it was happy to negotiate with its German pilots and the VC officials but it would not enter into negotiations with non-Ryanair pilots, or a non-Ryanair pilot who is in litigation with Ryanair."
Ingolf Schumacher, head of VCs' Industrial Department said: "Ryanair's public offer to conduct negotiations with VC can only be classified as a further publicity stunt" adding "In the history of the VC, there has never been a case in which the collective bargaining autonomy has been trampled on by an employer as it is now the case with Ryanair. This makes it clear to VC that the company is not interested in a mutually constructive cooperation, based on trust and equality. Rather, Ryanair is trying to win time and attempting to delay the beginning of collective bargaining,"
The strike, which took place between 05:00 and 09:00hrs, has been billed as a warning to the airline, however, it has had almost no effect on its operations from Germany with scheduled services operating as normal. The disruption was in some frantic operational rostering.
Ryanair had told all passengers to turn up as normal as they expected to operate all scheduled services.