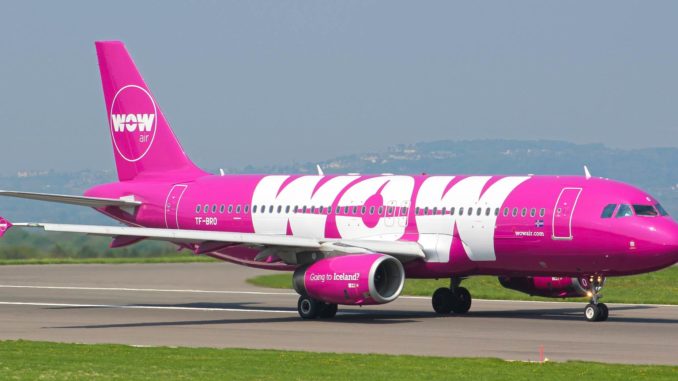 The parent company of Frontier Airlines, Indigo Partners, has said it plans to buy a stake in struggling WOW Air following the collapse of the takeover bid from Icelandair.
The US based private equity firm already owns a stake in several budget airlines including European carrier Wizz Air.
WOW Air has hit hard times recently and is understood to be very much short of operational cash. It recently returned four of its aircraft to the lessors and cut several US long-haul flights.  Aircraft lessors and payment companies have recently put more demands on the airline in terms of payments and securities adding the companies cash flow issues.
Icelandair had planned to takeover its fellow Icelandic airline but abandoned the bid on Thursday,
Indigo Partners said it had reached a "principle agreement" with WOW Air and in a statement said it had a "strategic vision for the airline" adding it was "looking forward to working with its employees and agents to deliver that vision".
Indigo partners has previously turned around the fortunes of other struggling low-cost carriers including Spirit Airlines.
The WOW Air situation has echoed that of UK regional Flybe which is also seeking a new owner following reports of cash flow issues as it faces higher demands from its creditors.