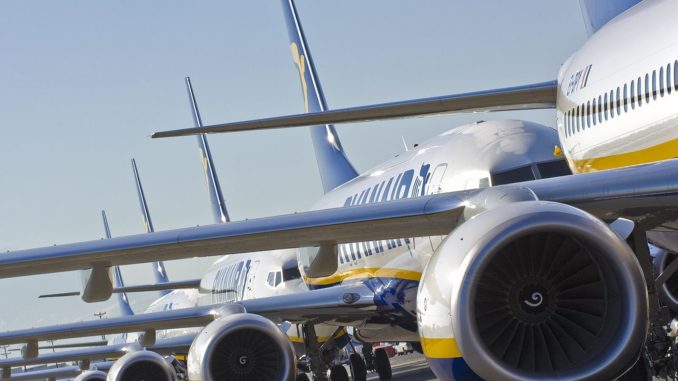 Irish budget airline Ryanair (FR/RYR) has announced it is launching six new routes from Manchester Airport in 2019 bringing the total number of routes served from the airport to 63.
Ryanair will launch routes from Manchester to Bordeaux, Gothenburg, Marrakech, Marseille, Nantes & Thessaloniki will launch for the Summer 2019 season boosting traffic at the UK's 3rd largest airport.
The new routes will bring the total number of weekly Ryanair flights from Manchester Airport to 350 and potentially increase passenger numbers to 5.4m for 2019, up around 6% on 2018.
Ryanair's Kenny Jacobs said: "Ryanair is pleased to launch our biggest ever Manchester summer schedule with 63 routes, including 6 new routes to Bordeaux, Gothenburg, Marrakech, Marseille, Nantes and Thessaloniki, and more flights to Belfast. Our summer 2019 schedule will see our traffic grow by over 6% and deliver 5.4m customers p.a. through Manchester Airport, all on the lowest fares."
Julian Carr, Aviation Director for Manchester Airport, added: "It's fantastic to see Ryanair adding yet more routes and continuing to grow from Manchester. Gothenburg and Marseilles are currently unserved from the airport and along with their other new routes will offer our 27.9 million passengers an even greater choice of destinations, whether it's for business or leisure."