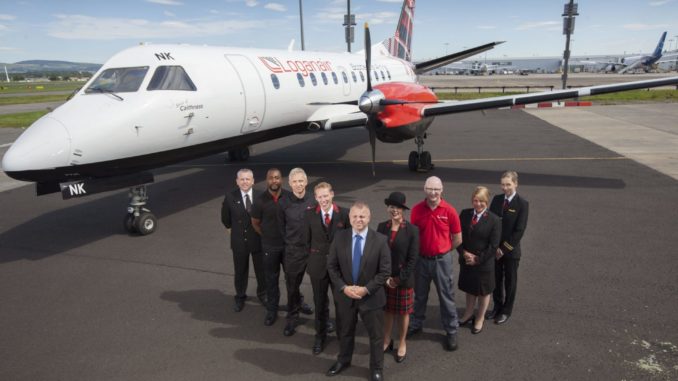 Loganair has announced it is to increase its planned direct Stornoway to Manchester service to two flights per week.
Announced in December 2017, Loganair will begin the first scheduled service between the Western Isles and North of England. It was initially going to be a weekly service starting on Saturday 23rd June 2018 but that is now being joined by a Wednesday service.
Flights are expected to operate throughout the summer until the 1st September.
Stornoway (SYY/EGPO 11:25 – Manchester (MAN/EGCC) 12:55 Sat/Wed
Manchester (MAN/EGCC) 13:40 – Stornoway (SYY/EGPO) 15:10 Sat/Wed
Loganair managing director Jonathan Hinkles said: "This is fantastic news for the tourism industry on Lewis and the Western Isles in general. It also allows greater flexibility of business and leisure trips from Lewis to the North West of England.
"A combination of the Wednesday and Saturday flights will provide options for three, four, seven, 10, 11 and 14-night stays at both destinations, increasing flexibility whether for those using the new non-stop links to access the wide variety of onward flights for both leisure or business trips from Manchester Airport, and for those from England's North West using the new non-stop services to reach the beautiful Western Isles for long or short holiday breaks.
"Loganair at all times strives to increase connectivity to and from the Western Isles, and this latest service development undoubtedly strengthens these links.
"Of course, Stornoway to Manchester connections are also available on other days of the week, and throughout the year, via Inverness with Loganair."