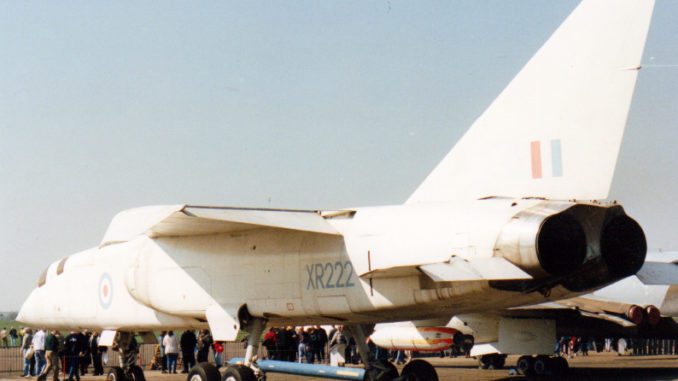 On this day, 27th September, in 1964 the British Aircraft Corporation (BAC) carried out the first flight of a new nuclear bomber to help fight the Cold War, the TSR-2.
TSR-2 was designed as a Tactical Strike and Reconnaissance aircraft capable of penetrating highly protected airspace with conventional and nuclear bombs as well as providing surveillance and photographic reconnaissance.
It was built using some of the most advanced aviation technology of the period and was capable of speeds up to Mach 2.0, twice the speed of sound.
Three aircraft were built to "flight-ready" status but only one, XR219 would ever fly as just 1 year later, it was cancelled thanks to rising costs.
The Royal Air Force instead opted for the american General Dynamics F111, although they later cancelled the order and used Blackburn Buccaneers and McDonnell Douglas F4 Phantoms instead.
The TSR-2 was confined to museums with XR220 residing at RAF Museum Cosford, and XR222 is at IWM Duxford. XR219, the only TSR-2 to fly, was scrapped.