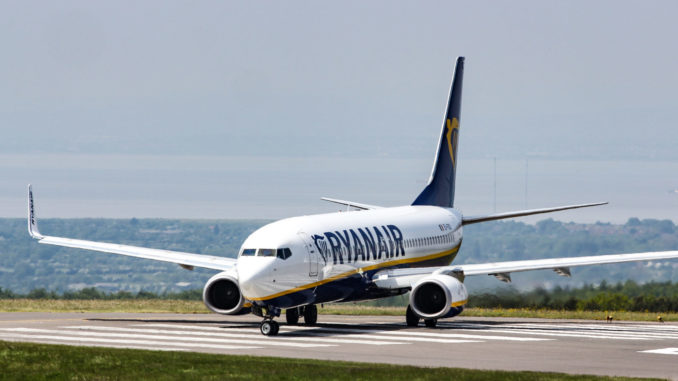 Ryanair has failed in its attempt to get the courts to block a strike by British Pilots this weekend clearing the way for the first of two planned walkouts.
Pilots who are members of the British Airline Pilots Association (BALPA) voted to strike after the airline failed to reach an agreement with its pilots in a row about conditions, in particular pensions, loss of license insurance, maternity benefits, allowances and pay structure.
BALPA members will commence their strike on 22nd August and it will last for 48 hours which covers the busiest flying day of the year. A 2nd 60-hour walkout is planned for 2nd September.
Ryanair took to courts in London and Dublin in an attempt to block the strikes from taking place and succeded in blocking Irish pilots from striking as the airline claimed that the Irish Airline Pilots Association (IALPA) had not let talks reach their conclusion before announcing strikes.
BALPA accused Ryanair of "bullying tactics" in its attempt to block the strikes rather than enter into talks with Pilots.
It has also emerged that since the Ryanair's legal failure BALPA has offered an "olive branch" to the airline which it dismissed "out of hand".

Brian Strutton, BALPA General Secretary, said: "Ryanair foolishly tried to stop our strike in the High Court today and failed. Despite that, we extended an olive branch to Ryanair as a way of getting back around the table and calling off strikes over the next two days. We are extremely disappointed that Ryanair have taken such a belligerent and negative stance. We have become used to their macho posturing, but sadly it is their passengers who will pay the price for Ryanair's attitude."
Ryanair has said it plans to operate a full schedule of services over the weekend but disruption is likely on flights from UK airports.
The airline said that it would inform passengers of any changes to their flights by email and text message. "If you have not received any SMS or email from us, your flight is scheduled to operate" Customers can also check the Ryanair website for travel updates.