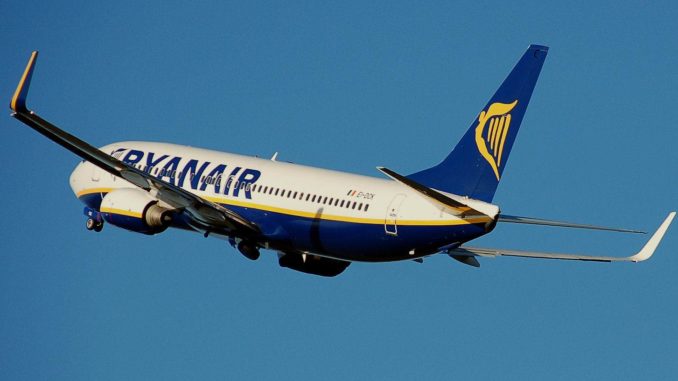 You might have thought that Ryanair would be Marxian (Groucho) in its approach to club membership ("I don't want to belong to any club that will accept me as a member") however, it has announced that it has joined Airlines UK (AUK), the industry body representing UK-registered carriers.
Ryanair, which will carry over 44 million customers to/from the UK this year, joins AUK as an "international airline member", a new tier of membership that allows non-UK carriers to join the association.
Ryanair's Michael O'Leary said: "As Europe's largest airline carrying over 131 million customers, we are pleased to join Airlines UK. We remain concerned at the uncertainty which surrounds the terms of the UK's departure from the EU in March 2019 and we understand how critical it is that all airlines come together as an industry to lobby for an effective solution for air travel that allows UK-EU flights to operate after April 2019. We look forward to working closely with Airlines UK on Brexit and the many other common issues we face including ATC delays, APD and airport charges.
Ryanair  carries over 131m customers p.a. on more than 2,000 daily flights from 86 bases, connecting over 205 destinations in 33 countries on a fleet of 430 Boeing 737 aircraft, with a further 240 Boeing 737's on order, which will enable Ryanair to lower fares and grow traffic to 200m customers p.a. by FY24. Ryanair has a team of more than 13,000 highly skilled aviation professionals,
In 2017, Ryanair became the first European airline to have carried over 1 billion customers.
Airlines UK Chief Executive Tim Alderslade said: "Ryanair is the largest airline in Europe with a substantial presence in the UK. With so much happening on the policy and regulatory front currently we're delighted to be able to work more closely with them on issues of mutual interest, including the impact of Brexit on the aviation market access across Europe, campaigning against the damaging and counterproductive Air Passenger Duty, and engaging with industry and Government to resolve the growing problem of disruptive behaviour caused by excessive consumption of alcohol. Their membership will further strengthen our ability to advocate on behalf of a sector that is such a vital UK and European success story and we look forward to working with them."
Airlines UK is the trade body for UK-registered airlines and other carriers with a major UK operation – with members representing all sectors of the industry. Our thirteen members – British Airways, CargoLogicAir, DHL, easyJet, Flybe, Jet2.com, Norwegian UK, Monarch, Ryanair, Thomas Cook, Thomson Airways, Titan Airways and Virgin Atlantic – employ 90,000 people and served over 270 million passengers and carried one million tonnes of cargo in 2016.