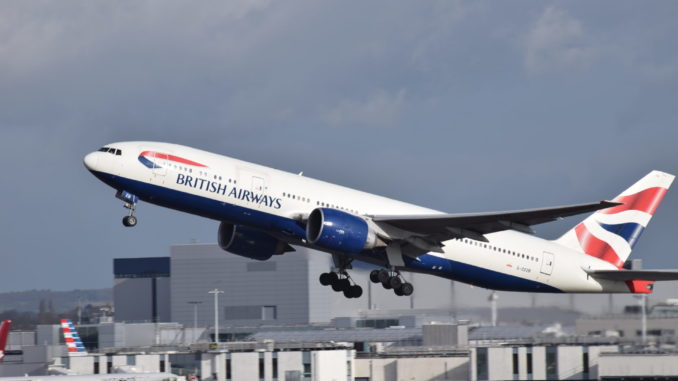 Russia has banned UK airlines from its entire airspace, including overflights, in apparent retaliation for sanctions imposed by the UK on Aeroflot following Russia's unprovoked attack and invasion of Ukraine.
British Airways said it was cancelling all flights to Russia as a result of the ban and adjusting flights to avoid Russian airspace. It added it would refund customers who had booked flights to Russia.
Virgin Atlantic has also re-routed its flights to Asia to the south of Russian airspace and it has cancelled its four-times-per-week cargo-only service to Shanghai completely.
A spokesperson for Virgin Atlantic said: "The safety and security of our customers and people always comes first and we're monitoring the situation in Ukraine and Russia extremely carefully following the escalation of conflict."
When asked about the move, UK Defence Secretary Ben Wallace said: "I think that's their retaliation for us yesterday banning Aeroflot from using and landing in the United Kingdom. That's their tit for tat response."
Russia invaded Ukraine early on Thursday morning and is now facing ever-toughening sanctions in a bid to halt the invasion which is feared could develop into a wider conflict.
Sponsorship Ended
In addition to being banned in the UK, Aeroflot has also had its sponsorship of Manchester United terminated with immediate effect as Vladimir Putin has Russia tumbling towards being a pariah state.
The termination ends a 10-year sponsorship deal a year early.