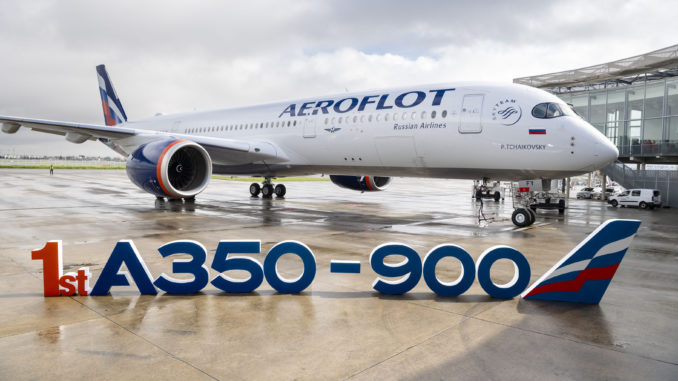 Aeroflot, the Russian state airline has been banned from flying to the UK as part of a new sanctions package announced today by the UK Government.
The sanctions are in direct response to Russia's full-scale invasion of Ukraine earlier today, something that has drawn global condemnation.
Other sanctions include freezing the assets of all major Russian banks in the UK and stopping Russian companies, and the Russian state, from raising finance or borrowing money on UK markets.
Vladimir Putin launched the attack on the sovereign state of Ukraine in the early hours of Thursday morning with missile attacks on key Ukrainian cities followed by troops and tanks pouring across the border.
Mriya safe
One of Russia's key targets was the Gostomel Airfield, also known as Antonov Air Base near the capital Kyiv.
The base is home to the world's largest cargo aircraft, the Antonov An225 Mriya
Fears had grown for its safety after it was reported that the hangar the aircraft is housed in had caught fire in the invasion but this was later put to rest when the Cheif Pilot confirmed the aircraft was safe, but in Russian hands.
The aircraft was stranded at the base with damaged landing gear.