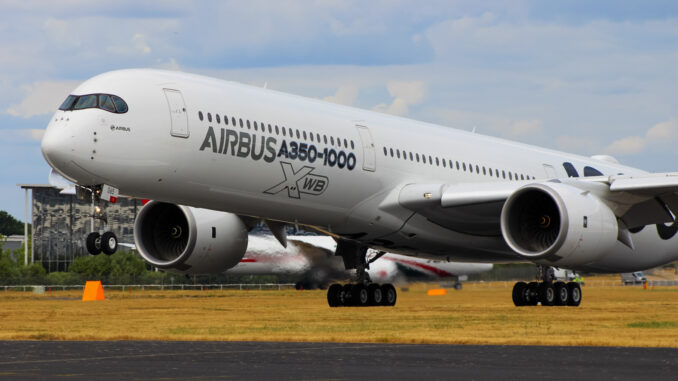 The Dubai airshow is set to get underway tomorrow with rumours of a huge order of Airbus aircraft from Turkish Airlines already making the rounds.
If confirmed, the deal will see Turkish Airlines become the largest operator of A350 aircraft in the world.
Both Boeing and Airbus will be hoping to secure big deals at the biennial airshow for commercial aviation which has been running since 1986 but Airbus could be set to take an early score.
It has been reported that Turkish Airlines met with Airbus on Saturday in Istanbul with a view to ordering 355 aircraft including 75 A350-900 and 15 A350-1000 aircraft as well as 250 A321neo aircraft and five A350F cargo aircraft. This would be on top of the 10 A350-900s which have already been ordered.
If terms are agreed between the two parties then the deal is expected to be announced as early as tomorrow which is day 1 of the Dubai Airshow.
Turkish Airlines stated earlier this year that it planned to order 600 new aircraft for delivery over the next 10 years leaving potential for a split between Airbus and Boeing similar to the Air India deal.