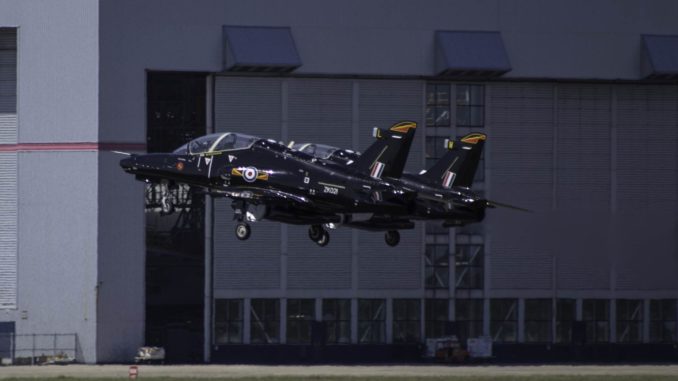 The Ministry of Defence (MOD) recently announced the RAF Hawks currently based at RAF Valley in North Wales are being relocated to MOD St Athan in the Vale of Glamorgan.
The BAe Hawk T2 aircraft are relocating on the 25th July for a period of around 1 month whilst the runway is being resurfaced and maintained at RAF Valley.
As the RAF's advanced jet trainer the Hawk, which has a top speed of 555 knots, will be a regular sight in the Vale of Glamorgan skies during their time at St Athan with flights expected daily between 08:00 and 17:00hrs Monday to Friday.
Other famous users of the BAe Hawk aircraft include the legendary RAF Red Arrows who chose it for its aerobatic ability.