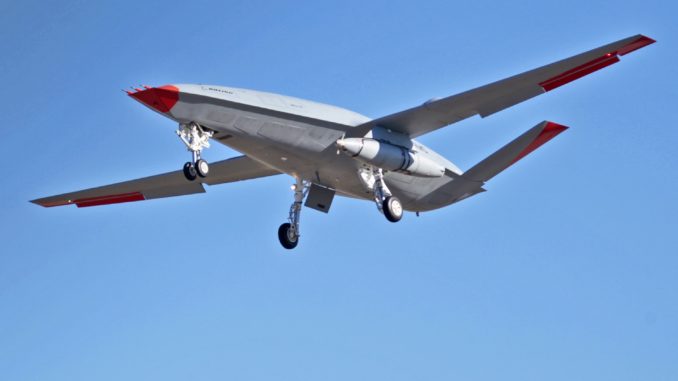 Boeing has successfully completed the first test of its MQ-25 T1 Automated Aerial Refuelling Store.
The 2 1/2 hour test flight was conducted in partnership with the US Navy and was designed to test the aerodynamics of the vehicle using the underwing mounted Cobham Aerial Refuelling System (ARS).
The Cobham ARS is currently used by US Navy  F/A-18s for air-to-air refuelling.
Boeing test pilots carried out the flight from a ground control station at MidAmerica St. Louis Airport in Mascoutah, Illinois.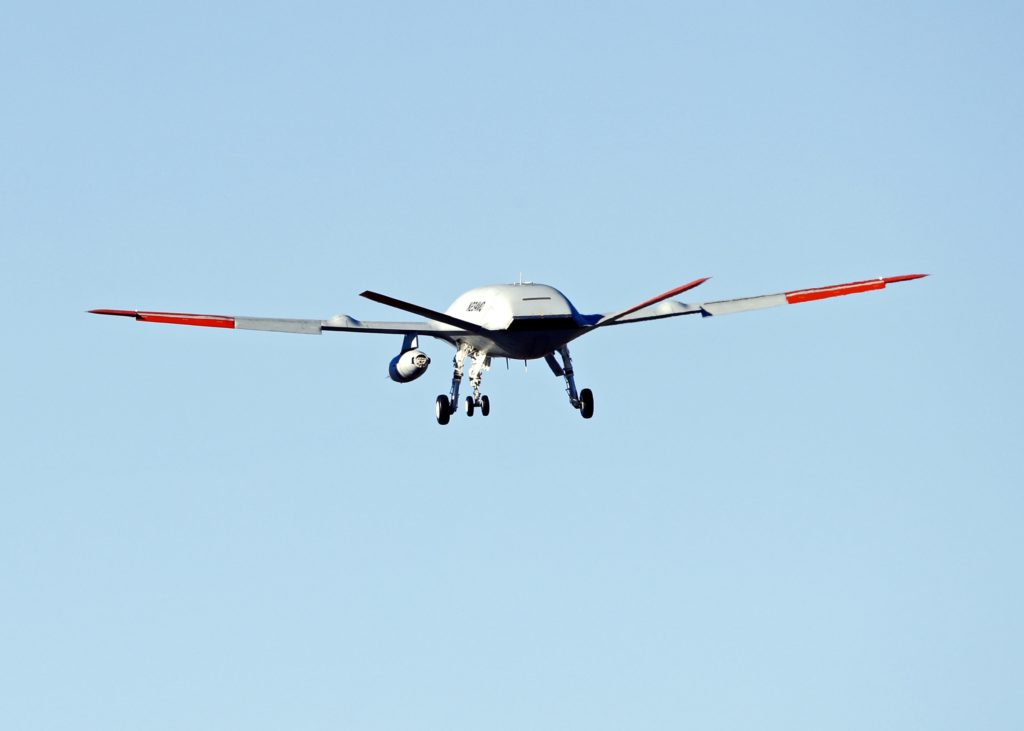 "Having a test asset flying with an ARS gets us one big step closer in our evaluation of how MQ-25 will fulfil its primary mission in the fleet – aerial refuelling," said Capt. Chad Reed, the U.S. Navy's Unmanned Carrier Aviation program manager. "T1 will continue to yield valuable early insights as we begin flying with F/A-18s and conduct deck handling testing aboard a carrier."
The US Navy is looking to get around 70 Aerial Refuelling Stores which will be used to extend the combat effectiveness of its shipborne fighter fleet when at Sea without the need to for Manned tankers to be operating from land-based airfields.
"To see T1 fly with the hardware and software that makes MQ-25 an aerial refueler this early in the program is a visible reminder of the capability we're bringing to the carrier deck," said Dave Bujold, Boeing's MQ-25 program director. "We're ensuring the ARS and the software operating it will be ready to help MQ-25 extend the range of the carrier air wing."
Test Flight Video