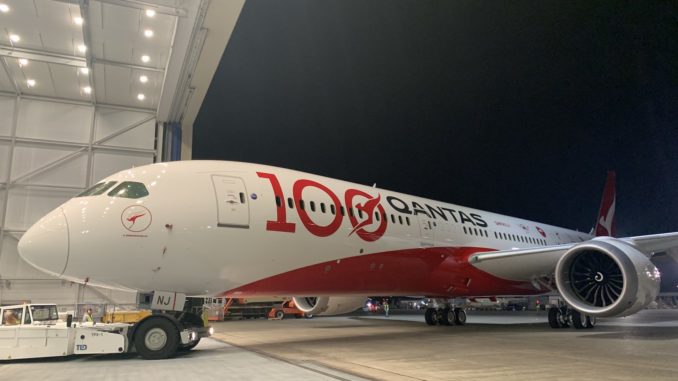 Australian airline Qantas (QF/QFA) is expected to operate its latest 'Project Sunrise' ultra-long-haul test flight from London Heathrow (LHR/EGLL) to Sydney this week.
According to sources close to the operation, the airline will be repurposing a the delivery of their latest Boeing 787-9 Dreamliner to carry out a trial run of the service.
The aircraft is due to fly from LA to London in the next 12-24 hours ready for the flight which is expected to take place on Thursday.
The flight will form part of three ultra-long-haul research flights which Qantas will use to gather new data about inflight passenger and crew health and wellbeing on flights of this length.
The ultimate aim for Qantas is to operate non-stop services from Sydney to London and New York.
The airline says that the aircraft will operate with passengers onboard that will be made up mainly of Qantas employees who will be fitted with wearable technology devices as well as taking part in specific experiences at varying stages of the flights which are due to last around 19 hours.
The aircraft being delivered on this flight is Boeing 787-9 VH-ZNJ which carries the special Qantas 100 Years logo.