Scrap metal micro-business, Plane Reclaimers, confirmed in a Facebook post yesterday that it will be selling its usual array of "memorabilia" from the BOAC liveried ex-British Airways Boeing 747-400 G-BYGC which was nominally sold to eCube at St Athan to be preserved.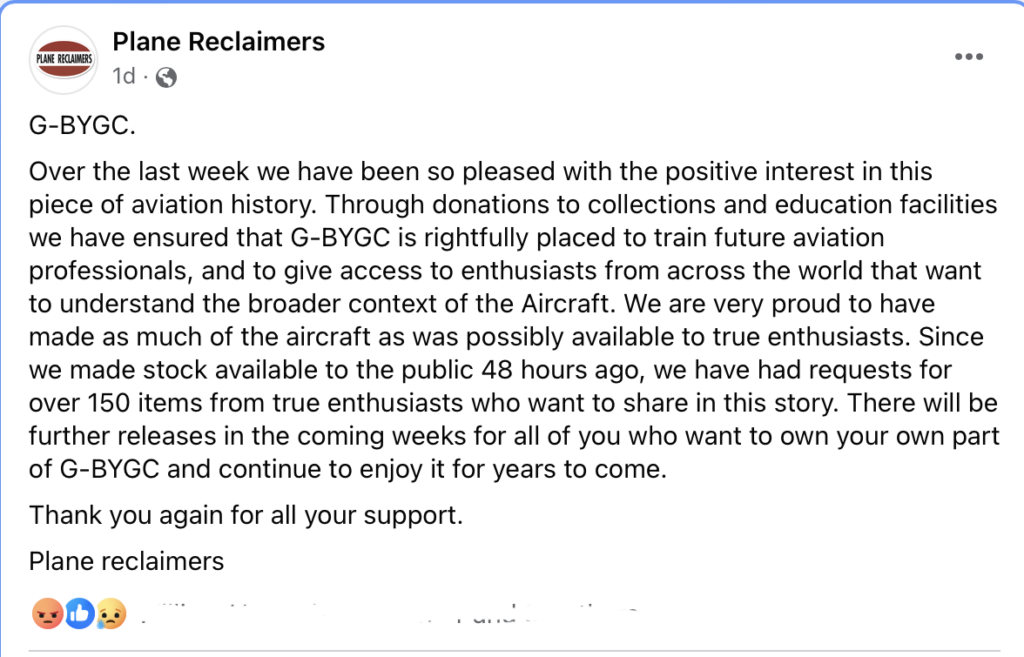 The news has been met with anger from many aviation enthusiasts who had hoped that eCube would fulfil their obligations and preserve the aircraft but after a number of years sat in a closed off area and all requests to visit rebutted, images started to emerge of the aircraft being cut up and parted out.
Plane Reclaimers have said in their post that they are "pleased" to be making as much of the aircraft possible available for sale on their website which included items such as Triple Window Cuts, basically a line of 3 windows, for £800 and an ashtray purportedly from G-BYGC for the bargain price of £24.99!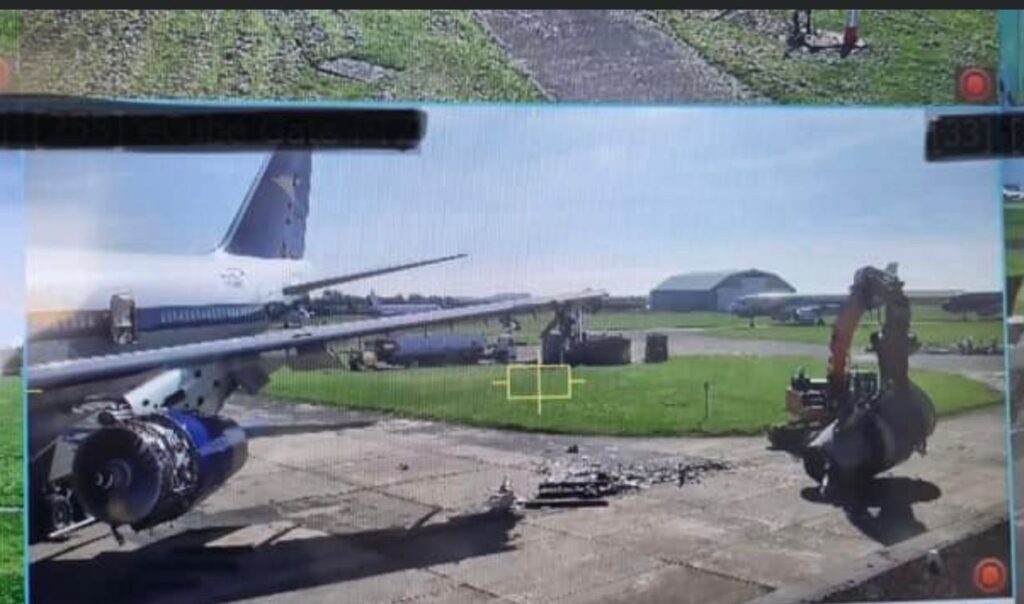 Whilst many collectors will certainly want to own a piece of this iconic aircraft, many more would have rather seen the aircraft preserved as intended particularly as South Wales Aviation Museum is mere meters away from G-BYGC's final resting place.
In a statement, Plane Reclaimers said that moving the aircraft to an area to make it available to the public was not viable according to stakeholders, although many large aircraft have been moved in that area at Welsh Government owned St Athan previously.
It also added that around 50 parts of the aircraft "will be returned return back to heritage programmes, ranging from fuselage cuts to lift control panels."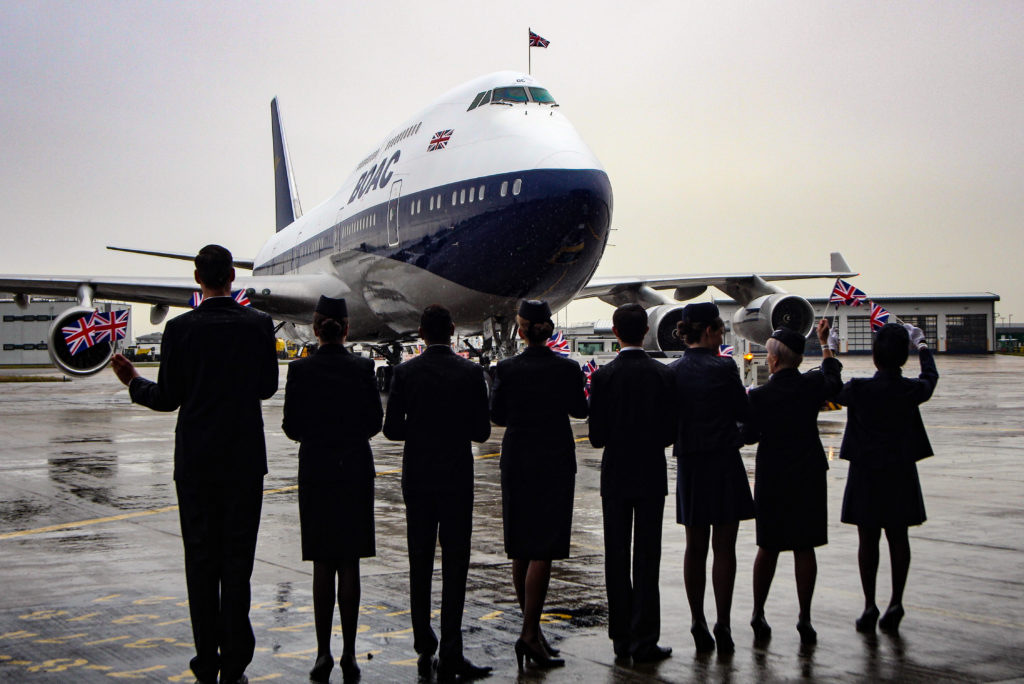 A brief history of G-BYGC
Boeing 747-400 (KMSN 25823) G-BYGC was delivered to British Airways in January of 1999 and operated solely in the British Airways fleet during its life flying millions of miles in long-haul routes for the airline.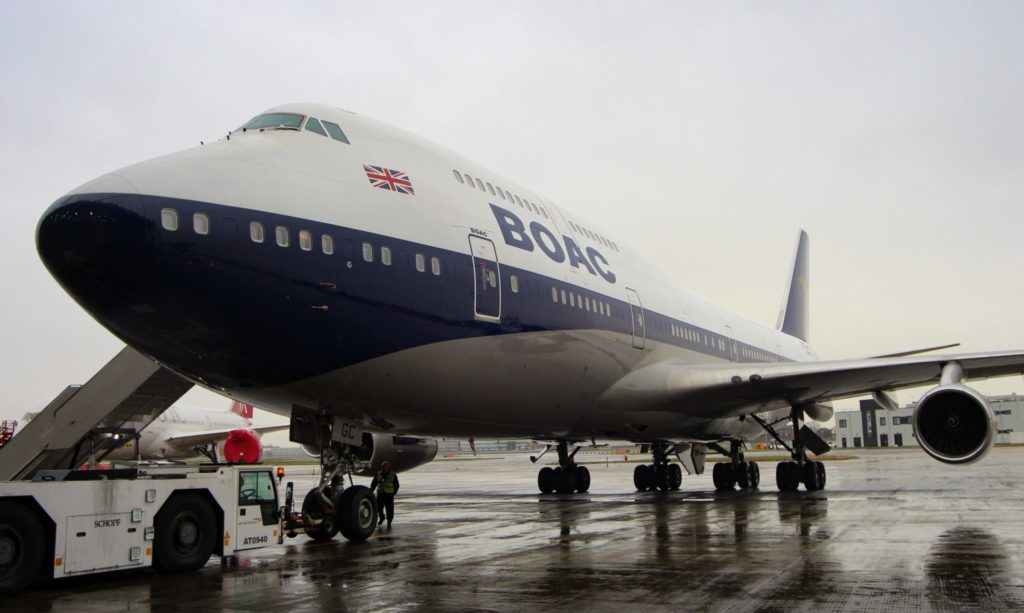 As British Airways approached its 100th Anniversary it became the first aircraft to receive a retro livery as part of the BA100 celebrations.
Golf Charlie was painted into BOAC colours and she wore that livery until she was retired along with all other British Airways jumbo jets following the pandemic.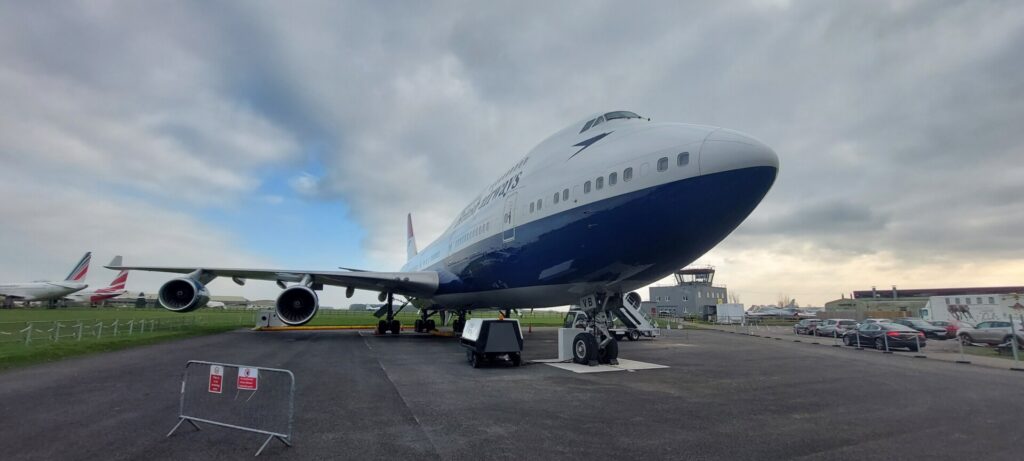 All three of the iconic retro liveried Boeing 747s were nominally sold to partners for preservation. Negus went to Cotswold Airport where it used for visits as well as a unique venue and conference facility. Landor went to Dunsfold where it is preserved by a TV Production company and made available for visits on a regular basis and of course, BOAC went to St Athan where eCube decided it wasn't viable to do what the others had achieved.