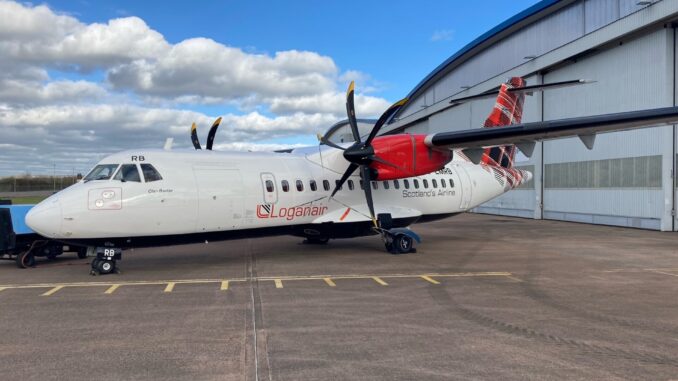 Loganair (LM/LOG), the UKs biggest domestic airline, has announced changes to the time allowed for check-in for flights in a bid to improve on-time performance.
Passengers could preciously check-in up 30 minutes before a Loganair flight but the airline is now adding 10 mins to that meaning check-in will now close 40 minutes before the flight is due to depart.
Check-in at London Airports remains at 45 minutes.
Other changes include the Next generation ATR 42-600 now fully replacing older Saab 340s on passenger routes giving improved reliability and passenger comfort.
CEO Jonathan Hinkles said: "As we head into our winter schedule, we continue to make incremental changes to improve customer experience, including bringing forward our check in times. This will allow us to ensure all customers are cleared prior to departure as we offer larger aircraft that fly more passengers.

"We'd also encourage our customers, especially those with hand-baggage only, to use our on-line check-in wherever possible. Unlike many other airlines, our online check opens four days before departure, widening opportunity for customers to be able to use the capability in advance.

"While these are small changes, they can make a big difference to satisfaction levels and experience."
The check-in desk at Loganair's Edinburgh hun as also been moved to a more visible and convenient location.