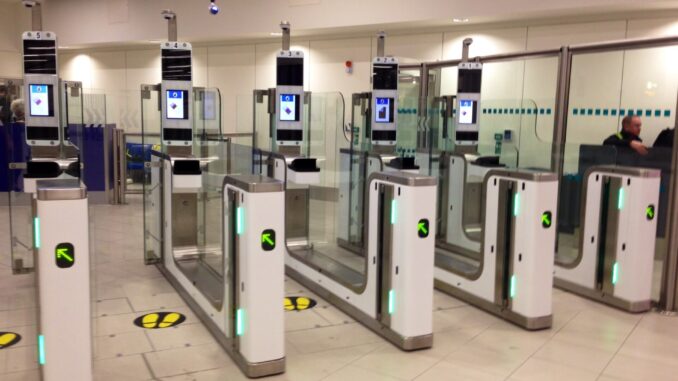 Passengers are facing lengthy delays at airports across the UK after the UK Border Force's Passport eGate system crashed on Friday night.
The nationwide outage means passports are having to be manually checked as the 270 eGates located around the UK are unable to check them.
Some frustrated passengers took to social media to vent their frustration with some bizarrely blaming Brexit for the IT outage!
Hello and a very good morning indeed from London Heathrow T5 where the current situation is quite a mess due to what seems to be a nationwide failure of the UK Border Control IT system. Thank you Brexit! But at least the weather is good… #heathrow #fail pic.twitter.com/ofeg2FdaaT

— Ivan Coninx (@ivanconinx) May 27, 2023
A spokesperson for the Home Office said: "We are working to resolve the issue as soon as possible and are liaising with port operators and airlines to minimise disruption for travellers"
Unions for Border Force staff, who are engaged in industrial action, were quick to jump on the issue highlighting the problems it will cause for their staff;
Speaking to the BBC Lucy Morton, from the Immigration Services Union, said she thought that queues would build up "very, very quickly".
"You end up putting all the passengers through physically-manned officer desks," she added "Staff can't take the breaks that they should be taking … the whole thing will snowball very quickly."
The outage comes just 24 hours after an IT problem at British Airways caused hundreds of flights to be cancelled as we entered the Bank Holiday weekend.