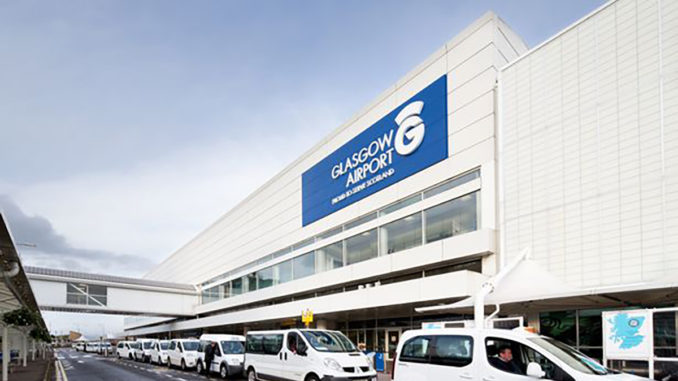 Following yesterdays industrial action, passengers using Glasgow Airport (GLA/EGPF) and Aberdeen Airport (ABZ/EGPD) face further disruption later this month as members of the Unite Union are planning several walkouts.
The strikes will take place on the following dates at Glasgow Airport: 21st June (08:30 to 14:30), 24th June (06:00 to 10:00) and 26th June (10:00 to 14:00), 28th June (9:30 to 13.30) and 30th June (17:00 to 21:00).
At Aberdeen Airport staff will walk out on these dates: 21st June (08:30 to 14:30), 24th June (06:00 to 10:00) and 26th June (10:00 to 14:00), 27th June (06:00 to 10:00) and 28th June (06:00 to 10:00)
The action is being taken after pay and pension talks broke down between AGS Airports Group (which owns Glasgow and Aberdeen Airports) and Unite the Union.
In response to the notification of more strike by Unite, Glasgow Airport said: "We have been in talks since January and, despite attending Acas, there continues to be no willingness whatsoever on the part of Unite to engage in any constructive dialogue. We made a significant improvement on our initial pay offer which was increased from 1.8% to 3% in line with demands. This was rejected by Unite without any further consultation with members and the union continues to deny them the right to make a decision on the offer of 3%.
"In regards to our final salary pension scheme, it is simply unaffordable with the cost to the company due to rise to 24.7% per employee. We tabled a generous compensation package for the remaining members, which again was rejected by Unite without first consulting its members.
"As always, we remain open to continuing dialogue with Unite to resolve this dispute."
Talks are expected to resume this week in a bid to avoid further industrial action.