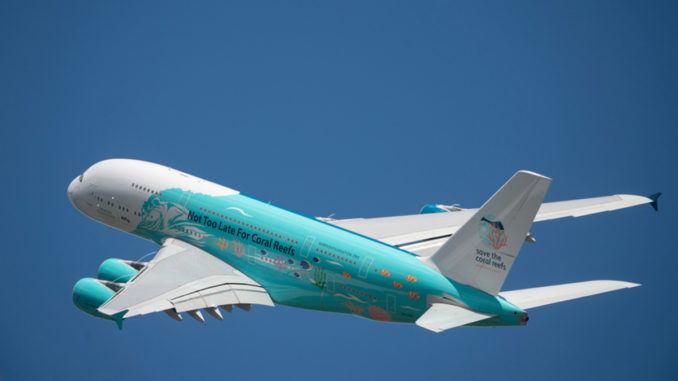 Charter Airline Hi Fly Malta, a subsidiary of Hi Fly, will not renew its lease of Airbus A380 MSN006 (Currently 9H-MIP) when it expires later this year.
Hi Fly leased the ex Singapore Airlines Super Jumbo from Doric Aviation after the asian carrier end its lease after 10 years.
The aircraft has spent 3 years with Hi Fly but a global drop-off in demand for air travel has seen demand for charter aircraft drop and like many airlines, seen the demise of four engine aircraft in favour of more economical twin-jets.
Hi-Fly says that the decision comes mainly as a result of the Coronavirus Pandemic.
During its time with Hi Fly Malta 9H-MIP has worn a special "Save the Coral Reefs" and has played a part in the repatriation of Britons during the Thomas Cook collapse.
They even tried to operate cargo flights with it stripping out the seats but only two were ever carried out.
Hi Fly will now focus on its incoming Airbus A330neos as it moves forward.
For Airbus A380 No 6 however, the future doesn't look so bright. It now has the honour of being the first Airbus A380 to be retired twice.
The airline is asking the public to send in their messages and memories of 9H-MIP and its many airshow visits. All messages will be displayed at the partent airlines Lisbon headquarters until its last day where they will fly with the aircraft on its "final lap".
You can send them too a380tribute@hifly.aero